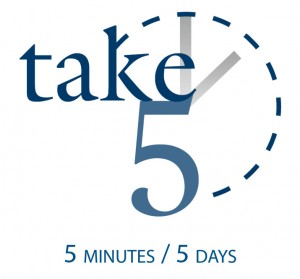 Michelle Thompson • Early Childhood Director
Adoption: The Heartbeat of God
Adoption is very dear to my heart, as many of you know. I love all five of my children with my entire being, and being an adoptive mom has taught me so much about the God who loves me and has adopted me. This week, I would like to share with you some of the things He has been teaching me.
MONDAY: God is love–the perfect feature to be our Adoptive Father
1 John 4:8-19
I fiercely love all five of my children, but you may be surprised to know that I once wondered if I could. I wondered if I could love a child I hadn't birthed as much the ones I had. In hindsight, I feel silly even writing those words, but it is an honest and transparent truth. Before any foster children arrived, I spent much time praying that God would let me love them as much as I should. Then, one day, as I was beginning the Book of Colossians, I read in verse 8 that "He has told us about the love for others that the Holy Spirit has given you." In that moment, I realized that I didn't have to manufacture love for these children–God would give me all I needed and, oh, how He has!
For Today: Revel in how very much God loves you and seek to share that unconditional love with someone today.
TUESDAY: He loved us at our most unlovable (and still does)!
Romans 5:6-8
I remember the conversation like it was yesterday. I listened intently as a case worker described a very troubled little boy. He had issues at each previous placement, had been "dismissed" from his last preschool, and his last foster parents wouldn't take him out because of his uncontrollable behavior and tantrums. I told her we were up to the task and willing to take him. Then, she asked a question I wasn't expecting: "How do you feel about adoption?" Gulp–I hadn't even met this child yet. I paused for a second, breathed a silent prayer and said, "Well, I fully believe God has adopted me as His child. How could I not do the same for a child I'm sure I will fall in love with?" Aren't we so blessed that God was willing to adopt us "while we were still sinners" (v. 8)?
For Today: Thank God that you didn't have to "get good enough" before He would love you.
WEDNESDAY: I picked you!
Ephesians 1:4-8
We had been a "boy family" for 23 years, so when we began the foster process, we decided to use the "stay with what you know" philosophy. After our son's adoption, we began to think about the girls who are "aging out" and how they need forever families. We were just thinking about it, mind you, when we got a call asking if we'd adopt a teen girl. Nowhere, on any form, had we made any indication that we would take a girl (or a teenager). We took time to earnestly pray about it–after all, we were considering diving into the deep end of a pool we hadn't even stuck our toe in before. After much prayer, we asked to see the profiles of many girls. And, we picked ours: the perfect one for us. I delight in telling my daughter, "I picked you." And, you know what? God picks us too!
For Today: Thank God that He picked you to be His very own child!
THURSDAY: Mine forever. Secure.
John 10:9-15, 27-29
After a child has been moved from place to place for up to 17 years, a forever family can begin to seem like an unrealistic dream. When they arrive in their new family, it can be hard to believe that they can just be themselves, flaws and all, and still be wanted and loved. For me, it has been a joy to watch my "bonus babies" relax and learn to trust us. I am no longer a temporary person being paid to take care of them, but I have given my life to be their mom. God's love for us, as our Good Shepherd, is even greater. He watches over us protectively and securely. Forever. And no one can take that away from us!
For Today:  Thank the Lord that He loves you fiercely and eternally!
FRIDAY: I prepared a place for you!
John 14:1-3
When we received the call for our first adoptive son, the case worker told us that he would do much better if he were the only young child in our home. Initially, we had prepared for a possible sibling group, so we went to his room and took apart the bunk bed, leaving a single bed. We removed the extra dresser, and put age-appropriate toys and size 4 clothes in the room. Two years later, I had so much fun getting a room ready for a girl! I took each of them into consideration and made their space as individualized for them as I could. Can you imagine the place that God, with all His creativity and wisdom, is creating for each of us?!
For Today: Thank God that He knows you intimately and is preparing an eternal home for you.