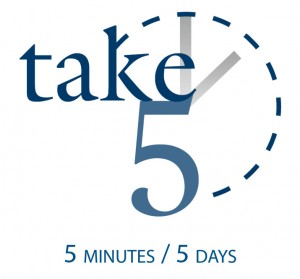 Matt Garrison • Pastor of Student Ministries & Outreach
Unlikely
Monday: Unlikely Overview
Joshua 2; Judges 6; John 1:45-46; Matthew 5:38-48
Have you ever wondered how God operates? He doesn't exactly operate like we do, does He? He chooses the most unlikely people through whom to work. He shows up in the most unlikely places. He then asks us to respond in ways that are just as unlikely and go against our normal response. When God looks at us, He sees a masterpiece even if we don't feel that way.
For Today: Read Ephesians 2:10. Know that you are God's masterpiece (NLT), one He cares about, and one He dearly loves.
Tuesday: Unlikely People, part 1
Joshua 2; Matthew 1:5
The Bible is filled with events in which individuals are used by God to do great things. As examples, we could name Esther, David, Peter, Paul, and many other spiritual "giants". We may think, based on their faith and devotion to God, that of course, He would use them. Today we're looking at an individual most of us would think could never be used by God. Her name is Rahab. Her profession was prostitution! She knew the God of the Israelites was the true Supreme God of the heavens and earth, and she protected the Israelite spies. God used her in a special way. We see her name mentioned centuries later in Matthew's gospel as a descendant to Jesus Christ!
For Today: When it comes to being used by God, understand that He is not limited by our past (such as Rahab's), our failures or our fears. He can use us no matter what–if we are willing!
Wednesday: Unlikely People, part 2
Judges 6; 1 Samuel 16:7; Ephesians 2:10
Today, we look at an unlikely person God used in the history of Israel. His name was Gideon. When God shows up to let Gideon know He wants to use him, God sees Gideon for who he would be. God says, "The Lord is with you mighty warrior". Gideon doesn't acknowledge or see himself as a mighty warrior God was going to use. He thought he was an unlikely person God couldn't or wouldn't use. What we need to remember, though, is that God sees the real us. He looks at our hearts not our outward appearance. Even though we may feel insignificant, unworthy, or unimportant God says, we are valuable!
For Today: Realize that we don't have to fit the mold of a person we think could be used by God. He's bigger than that!
Thursday: Unlikely Place
John 1:45-46
How many of us think our lives are pretty ordinary? Perhaps a lot of us would say "yes". Can you picture God showing up and using your life to do something extraordinary? The Scripture reference today shows us the general attitude of people concerning the town in which Jesus grew up. "Can anything good come out of Nazareth?" Do you feel the same way about your life? "Can anything good come from where I am?" Do you see the potential in your life that God does? What may seem unlikely and improbable might be the right kind of place for God to show up and work.
For Today: Know that how ordinary we may feel, where we come from, or where we currently are in life do not determine whether or not God can do something extraordinary in our lives! Remember He is not limited by our weaknesses or our inabilities.
Friday: Unlikely Response
Matthew 5:38-48
We've been looking at how God uses unlikely people in unlikely places to do extraordinary things. Today, we are going to look at how God wants us to respond in unlikely ways. In the today's passage, Jesus is calling us to respond differently than we want to or differently than how our culture says to respond. Jesus wants us to act, love and respond like Him in an unlikely world. Jesus wants to use us to bring joy, love, and to tell His story to people who have never experienced it before!
For Today: May we look at ourselves and understand that God wants to use us. May we know that we are God's masterpiece created in Christ Jesus for good works!