Pastor's Letter
Dear Friends,
Good morning, and welcome to Bible Center Church! We're glad you've joined us on this spring Sunday. If you are new here, please make yourself at home. We hope you'll stop by the Info Desk out front to receive our small gift of appreciation for you.
On behalf of my pastor and staff comrades, let me take an opportunity to thank you, our Bible Center family, for the many ways you serve week-after-week. You live out the "every member a minister" vision better than any church I know. All the leadership books and conferences suggest that we are supposed to inspire you; however, it is you who inspires us!
I am rarely the first person to church on Sunday, or to my office on Monday. Nearly every time I come on campus, it seems like someone is already here washing bus windows, making coffee, sweeping sidewalks, preparing children's classrooms, tuning up instruments, adjusting the lights, setting up a table for the next food collection, folding bulletins, stuffing chair pockets, or simply arriving early to enjoy a quiet time in the prayer room to ask God's blessing on this ministry.
If you're looking for a place of fulfilling ministry, in leadership or behind the scenes, please reach out to any of our leaders in the bulletin today. We want to help you serve somewhere you will enjoy!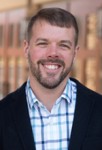 For our city,
Matt Friend • Senior Pastor
@PastorMattBCC
Announcements
Got Questions?
If you're new, have questions, or need help with registration, giving, or BC Central, hosts and hostesses are available. Look for them in the black shirts standing under the (?) sign at the Info Desk. They'll be happy to assist you!
Help For Ecuador
Bible Center has previously partnered with Samaritan's Purse to respond to international disasters like the earthquake in Ecuador.  If you would like to help with humanitarian efforts that work in Jesus' name, visit the Samaritan's Purse website for this project.
Combined Deacons/Finance Committee Meeting
Today • 3 PM • South AWANA Room
AWANA Closing Program
Wednesday, April 27 will be the AWANA awards night and the closing of the Wednesday night clubs. AWANA will resume in August 2016.
AWANA Golf Tournament
Friday, April 29 • Sugarwood Golf Club • It's time to get into the swing of things again! Register your team online for the AWANA Golf Tournament. All teams will consist of four players at $300/team. Fees, lunch and prizes are included.
Baptism
Our next baptism service is Sunday, May 1.
Graduation Celebration Sunday
May 22 • Submit names of individuals graduating this year at the high school level or above. If you have any questions, please contact Tiffany Korth. 
Element & Fusion Events
Paintball Saturday, May 14 • 1-6 PM
Summer Camp June 27 – July 2 • Would you like to go zip-lining? Get blobbed? Make your way through a high ropes course? You can do all of that and more at Alpine Bible Camp! Registration is open now. Space is limited! The starting cost is $287. If you have any questions, contact Tiffany Korth. To register, click here.
Women's Softball Signups
Players who have already signed up for softball must contact Beth Vencill in order to confirm their name on the roster and to receive the schedule and other important information.
6th Annual Step Into Summer 5k
June 11 • Kanawha State Forest • Whether you're a serious runner or you just want to make this a fun, family experience, this is a great sporting event to benefit Bible Center School. For complete details or to register, go to TriStateRacer.com.
Save the Date: Boys & Girls Basketball Camp
June 13-17 • Bible Center School, RAM Center • Registration begins in May. Camp will consist of two groups:
8 AM – Noon: players 7-12 years old
1 PM – 4 PM: players 13-17 years old
Alpine Bible Camp (8- to 11-year-olds)
July 18-22 • Today is the last day to sign up. It's fun and excitement again for the kids at Alpine Bible Camp! First, camp-goers travel through beautiful hills to arrive in Bradley, WV–the site of the camp. The week is then filled with amazing activities, such as zip-lining, blobbing, chapel services, problem-solving, exploring and more! Applications are now being accepted for children between the ages of 8 (by the first day of camp) and 11. Applications are available on the church website or at North Check-In.
Food Items Needed For Crossroads
Sign up on BC Central or contact Christy Corbin to donate specific food items for the UM Crossroads Dinner & Gospel Service. The dinner will be prepared on Thursday, April 28 from the food items collected here. All items must be donated by April 27. Volunteers are also needed to prepare and serve.
March/April Special Missions Project
Our gifts will be used to assist Kathleen McNally serving in Mexico with New Tribes Missions, and the Maitlands serving in Trinidad with Fundamental Baptist Missions. Gifts will be used toward various building repairs.