Pastor's Letter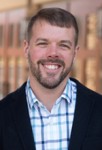 Dear Friends,
Good morning, and welcome to Bible Center! Although God is growing our church, we pray it will feel even smaller as you meet new friends and settle into one of our groups. Please message me or any of our leaders to let us know how we can help you feel even more at home here.
Have you ever asked, "What's next?" This is the question the early church asked after Jesus arose from the grave, and is something most of us have pondered. How do we move from dreaming the dream to living the dream? What encouragement does God have for us when we feel "stuck" in life? How do we make our next days our best days for glorifying God and sharing His gospel?
The Book of Acts answers those questions. This morning we'll look at the first few verses and see what Jesus accomplished on earth in the forty days after His resurrection.
Let's pray that today's message will help us connect Jesus' work in the early church with our own church that meets here at 100 Bible Center Drive. May this sermon series also give you a vision for what's next in your own life!
For our city,
Matt Friend • Senior Pastor
Announcements
Got Questions?
If you're new, have questions, or need help with registration, giving, or the church website, hosts and hostesses are available. Look for them standing under the [?]  sign at the Info Desk. They'll be happy to assist you!
Follow Along While God's Word Is Being Read
If you'd like a Bible in hand to follow readings during the sermon, they are located at the back of the Worship Center on both sides. Also, large print Bibles are at the Info Desk. The free app, "YouVersion Bible" can be downloaded to your mobile device now for easy access to a Bible anytime. Please note: Bible Center utilizes the English Standard Version (ESV).
Pastor Friend's Blog
To follow Pastor Matt Friend's blog, please go to BibleCenterChurch.com/blog.
Missions Committee Meeting
Today • 1:30 PM • SR, Room 2104
Men's Fellowship Breakfast
Tuesday, April 5 • 7:30 AM • Shoney's  • Dutch treat • All men are invited!
School Committee Meeting
Sunday, April 10 • 3:30 PM • SR, Room 3103
Save the Date! BCS Fundraiser at Chipotle
Tuesday, April 12 • 5-9 PM • Chipotle • Help support Bible Center School by going out to eat! Chipotle will donate 50% of the proceeds to BCS. More details coming next week.
Scooter Rally (3rd-5th Grade)
Saturday, April 16 • 1-3 PM< • SR Campus Parking Lot • $5/child •All 3rd-5th graders are invited to this activity, which includes prizes and food. Please register by completing a registration form at the North Check-in station, or go online at BibleCenterChurch.com/register. Motorized scooters are not permitted, and there will be a scooter to share should a child not have one.
Nominations
The congregation is invited to recommend names for the positions of Elders and Deacons for the new term beginning July 1, 2016. The nominating committee, chaired by Pastor Friend, will be meeting to consider nominations. Appointments will be made by the Elders in June. You may submit suggestions by using the "Contact Us" form on the website, BibleCenterChurch.com/contact.
OWLS Fried Chicken Luncheon
Sunday, April 24 • 12:30 PM • RIM • $5/person • Please go to the OWLS group page on BC Central to sign up to bring a dish, or contact Leslie Lanham.
AWANA Golf Tournament
Friday, April 29 • Sugarwood Golf Club • It's time to get into the swing of things again! Register your team online for the AWANA Golf Tournament at: regonline.com/WestVirginiaAwanaGolfScramble. All teams will consist of four players at $300/team. Fees, lunch and prizes are included in the registration fee.
Decision America/National Day of Prayer
Thursday, May 5 • WV Capitol • Coinciding with the National Day of Prayer, attenders are encouraged to attend the non-partisan 2016 Decision America prayer rally with Franklin Graham. The tour's goal is to inspire Christians to "live out their faith at home, in public and at the ballot box." For more information, go to DecisionAmericaTour.com.
GO Team to Angola
May 12-15 • Want to make a positive impact in the lives of at-risk children? Join Bible Center with Marlin & Donna Fuller to help facilitate the "Returning Hearts Celebration." The Fullers will be taking 55 people on a first-come, first-serve basis. The cost is $385/person plus your own transportation. Please check the Communication Tab if you are interested or would like to know more about this incredible outreach project.