Pastor's Letter
Dear Friends,
Good morning, and welcome to Bible Center Church! We're glad you've joined us on this spring Sunday. If you are new here, please make yourself at home. We hope you'll stop by the Info Desk out front to receive our small gift of appreciation for you.
Welcome to Bible Center Church! This past week, several of our pastors recalled how blessed we are that you choose to worship with us Sunday after Sunday, and serve with us week after week. If this is your first visit, please make yourself at home.
While beauty is in the eye of the beholder, I'm convinced Charleston is one of the most beautiful cities in our great nation. Whether it's an early morning walk on Ashby Avenue overlooking the cliffs and bridges, or a late night stroll on the East End looking back at the Capitol dome, Charleston's rivers, mountains and architecture bring national recognition. It's especially nice this time of year as nature springs to life!
While studying our city this week, I've had multiple flashbacks from my 8th grade West Virginia History class. Did you remember that Daniel Boone was a member of the first Kanawha County Assembly? Did you know that the origin of the word Kanawha (pronounced by us locals as "KU-NAWW"), comes from an Iroquois dialect meaning "water way" or "canoe way"?
Whether you hail from Charleston or one of our surrounding towns, our city is exploding with gospel opportunity. While our population hovers around 50k, nearly 225k people live within driving distance and are considered part of our metro area.
Please pray with me that we can glorify God by producing more maturing followers of Jesus, here in our city and around the world.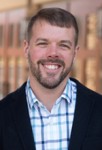 For our city,
Matt Friend • Senior Pastor
@PastorMattBCC
Announcements
Got Questions?
If you're new, have questions, or need help with registration, giving, or BC Central, hosts and hostesses are available. Look for them in the black shirts standing under the (?) sign at the Info Desk. They'll be happy to assist you!
Keep Up With the Latest Church News
If you would like to get weekly updates, go to the church's website at BibleCenterChurch.com and enter your email address at the bottom of the page.
May/June Special Missions Project
Our gifts will be used to assist the Romania GO Team, and will be used toward general travel expenses.
Men's Fellowship Breakfast
Tuesday, May 3 • 7:30 AM • Shoney's  • Dutch treat • All men of the church are invited!
Family Vision Meeting
Sunday, May 15 • 6:00-7:00 PM • Southridge Campus, Worship Center • Everyone who calls Bible Center Church "My Church" is invited for an evening of celebration, vision updates, an all-pastor Q & A, the regular financial briefing and stories of grace. Here, Pastor Friend will share his 2-year vision for Bible Center. This is a casual event. Please bring the kids and your favorite dessert to share!
Graduation Celebration Sunday
May 22 • Go to BibleCenterChurch.com/register to submit names of individuals graduating this year at the high school level or above. If you have any questions, please contact Tiffany Korth.
Paintball (Element & Fusion) 
Saturday, May 14 • 1-6 PM • Can you leave the paintball field without a drop of paint on you? Grab a friend and come to Scary Creek with us to find out! It's only $35 ($20 if you bring your own equipment)! Register and pay by May 12 at BibleCenterChurch.com/register.
Summer Camp (Element & Fusion)
June 27 – July 2 • Would you like to go zip-lining? Get blobbed? Make your way through a high ropes course? You can do all of that and more at Alpine Bible Camp! Registration is open now. Space is limited! The starting cost is $287. If you have any questions, contact Tiffany Korth. To register, go to BibleCenterChurch.com/register.
Fusion Band Auditions: Parents' Meeting
Sunday, May 22 • 12:15 PM • The Narrows •
Fusion Band is looking for students who desire to use their talents in singing, playing an instrument or helping with the AVL (Audio/Visual/Lights)! This informational meeting, which will cover the audition and band expectations, is required for the parents of any teen going into 6th grade and above who is interested in auditioning for Fusion Band. If you have any questions, contact Christy Corbin.
Save the Dates!
Every Wednesday evening in June, Bible Center will host a video and panel discussion on apologetics–the specific reasons we Christians believe what we believe. Whether you're a new believer or are just interested in beefing up your testimony, join us for an evening of learning the foundational truths of our faith.
6th Annual Step Into Summer 5k
June 11 • Kanawha State Forest • Whether you're a serious runner or you just want to make this a fun, family experience, this is a great sporting event to benefit Bible Center School. For complete details or to register, scan this QR code or go to TriStateRacer.com and type Step Into Summer in the search bar.
Boys & Girls Basketball Camp
June 13-17 • Bible Center School, RAM Center • Registration begins May 1. The cost is $40/player if you register before June 6. (Price increases to $50/player if you register on or after June 6.) To sign up, please go to BibleCenterSchool.com/basketballcamp. Camp will consist of two groups:
8:00 AM-Noon: players 7-12 years old
1:00 PM-4:00 PM: players 13-17 years old
All skill levels are welcome. Space is limited, so register your child before classes are full!