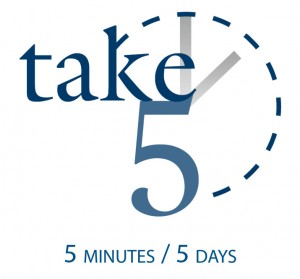 Chad Cowan • Pastor of Care Ministries
Living in a World at War
While you may not hear the bombs or be running for a bunker, every morning the Christian wakes up on a battle ground. This week, we're going to take a close look at the enemy and consider our battle strategy.
Monday: God Has No Opposite
Before I teach on the topic of angels and demons and their power on earth, I always like to start out with the opposite game. For example I'll say, "up," and the class answers, "down"…You get the idea. When I say "God," how would you answer? Did you say "Satan?" Actually, that was a trick question. The point of this exercise is to emphasize that God has no opposite. Satan, as well as the rest of the demons, was created just like everything else. Christ is not only the One through whom all things came to be, but also the One by whom they continue to exist. When standing against the schemes of evil, spiritual beings, don't forget that they, not unlike all of creation, answer to God.
For Today: Are you believing rightly about angels and demons? Don't forget that these are created beings subject to the Lord.
Tuesday: Hold Your Ground
Perhaps one of the greatest artistic depictions of someone holding one's ground can be seen in Mel Gibson's movie, Braveheart. One of my favorite scenes from that film is when the young Scotsmen, having lined up shoulder-to-shoulder, are facing down a line of mounted English knights about to ride them over. At the last moment, they raise their spears and prevent what would have otherwise been a slaughter. Holding our ground is exactly what we are called to do in Ephesians 6. Satan and other demons seek to undermine your right standing before God. By attacking your position of love, grace and forgiveness in relation to the Lord, believers can easily fall prey to wrong thinking about their identity–who they are before God. As a Christian, you are a beloved child of God, forgiven by grace through faith. Any voice that tells you otherwise is a lie.
For Today: Stand firm and put on God's armor! Recognize Satan's lies and battle them with the truth of God's Word.
Wednesday: The Bird, the Fish, and the Kangaroo
A dear friend wrote a song in college about three animals that envied each other. The bird wanted to swim, the fish wanted to hop on land, and the kangaroo wanted to fly. Each of them attempted their preferred activity and wound up either severely injuring themselves or dying. We can be a lot like these silly animals in this song. Why is it that we aren't satisfied with who God has made us to be? Why do we envy others? There's no room for this kind of thinking among believers, which is rooted in demonic activity. Rather than being jealous of what someone else can do, let's rejoice in the gifts that God has given both us and others.
For Today: Be honest: Are you jealous of someone? Thank God for the gifts He's given someone else.
Thursday: The Dance Starts With a Glance
Exodus 7:8-12; Deuteronomy 17:3; Leviticus 19:26; 1 Samuel 28
Do you remember the very first time you saw someone that you fell in love with? I remember when I first saw my wife–wow! I was definitely twitterpated, and to think that it all started with my simply seeing her for the first time! It started with a glance. While some wonderful things may begin with a glance, so do some very awful things as well: lying, pornography, extra-marital sex, drugs, drunkenness and gluttony. These are all things Satan may use to enslave us. There are also activities expressly mentioned in Scripture, such as spiritism (communicating with the dead) and fortune-telling, that are not things the believer should engage in. Be careful about what you decide to take on…Ouija boards, horoscopes, etc. What may seem innocent at first may prove to be otherwise later on.
For Today: Where are you? If you're on enemy turf, run away!
Friday: Sealed, Loved and Fearless
Ephesians 1:13; Romans 8:15, 28
How far can a demonic being go when attacking a child of God? While Scripture isn't conclusive about what demons may or may not be able to do to believers, there are some clear biblical truths on which we may stand. First, we know that we have been sealed by the Holy Spirit until the day of redemption. In biblical times, the marking of a seal was an identification of ownership, so you belong to the Lord and no one else! Second, God makes all things work together for that which is good. Even in the book of Job, when God allowed Satan to waylay Job and his family, God used this to reveal more of Himself to him. Finally, we learn that God has not given us a spirit of bondage to fear. We are to fear God and God alone. Even though there are evil powers that seek to work against us, greater is He who is in us than he who is in the world!
For Today: Fear not! If we follow the Lord faithfully, in the end, everything will be alright.