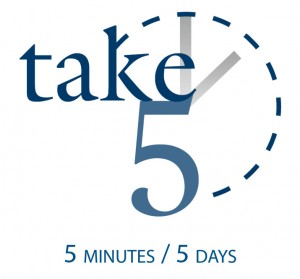 Matt Garrison • Pastor of Student Ministries & Global Outreach
Flipped – A look at what happens when people have an encounter with Jesus.
Monday: Up In a Tree
Luke 19:1-10
Today's passage tells us about a man named Zacchaeus, a short, Jewish, tax collector. In Zacchaeus' day, to be a Jew and a tax collector meant that you were a traitor. You were working for the enemy. We see that after his encounter with Jesus, Zacchaeus' life is flipped upside down. He gives half of his wealth to the poor and to those he cheated, he would pay back four times the amount he had taken!
Jesus proclaimed that salvation had come to Zacchaeus' house that day. Jesus' love and care for Zacchaeus changed his life.
For Today: Read Luke 19:1-10. Know that, just like Zacchaeus, Jesus wants to love you!
Tuesday: Losing Control
Matthew 8:5-10
Do you like to be in control? Deep down, most of us think that the best person to be in charge of our lives is ourselves! It's all good, until "I can" turns into "I can't." We usually respond in one of two ways when this happens: We either take charge completely or give up completely, neither of which helps us get the outcome we really want.
The centurion in the passage today reminds us that when we get into a situation that we can't control, we can embrace a third (and best) option: Surrender to Jesus.
For Today: Realize that we are not in control, embrace that Jesus is, and surrender the outcome to Him!
Wednesday: Peel the Label
Mark 5:25-34
Have you ever been labeled before? Maybe you were the "class clown" or "the most likely to…" Labels often change depending on our circumstances. Sometimes we don't get the labels we want; other times the labels we are given are not true.t
Today's passage tells us about a woman who had a label that she couldn't get rid of. She was an outcast that no one wanted to be around and she comes up to Jesus to touch His robe. Immediately, she is healed of her disease and He gives her a new label!
We are reminded that God sees everything and knows everything. There's a label that beats all other labels–HIS!
For Today: Know that Jesus can change any label that you may have and that His is the only label that matters!
Thursday: Does It Matter?
Mark 10:17-22
Have you ever dreamed of doing something that matters? Maybe you've thought of doing something with your life that would be significant or would make a difference in the world. As you think about the future, what is most important to you? How did you come up with your answer?
Jesus meets a young ruler who had it all together and wanted to make sure he was doing what really mattered. As it turns out, Jesus lets the rich, young man know that his priorities were not in the right place. Jesus was after his heart. He wanted the rich man to change what he thought to be the most important thing (which was his wealth). Jesus wanted to be #1 in his life. Is Jesus #1 in yours?
For Today: Know that any #1 priority other than Jesus will fail! Pursue God and put Him #1 in our lives today!
Friday: It's a Wrap!
2 Corinthians 5:17; John 3:16
This week we have been looking at people whose lives were flipped upside down when they encountered Jesus and what that means to us today. One of the common themes through out each encounter with Jesus is that Jesus truly cares. He cares about you! He knows what you are going through right now! There has never been a second that we've lived on this earth in which Jesus hasn't cared about us. That will never change. When we encounter Jesus, our lives can be flipped upside down for the better too!
For Today: Realize that Jesus will always care about and love us. May we put Him as our #1 priority in life.