"The students were the best part."
That's my summary of the Bible Center School business partner lunch that just concluded down in our Ram Center (newer gym).
The entire event was first-class.  From the relaxing musical ambiance, to the ridiculously delicious yellow-iced cup cakes, to the video about our new school bus, to the inviting place settings, to the catered food…
However, it was our 8th grade class that made my day. Along with a few students from the younger grades, they welcomed our gym-full of guests, sang inspirational music, served our food, refilled my glass of water (after nearly every drink I took!), picked up the dirty dishes at our table, and greeted us as we left.
One local high school student, Jonathan, shared his testimony from the stage about how his K-8 education at Bible Center School prepared him to be a productive student now at our local Capital High School. In his own words, he mentioned how Bible Center School gave him a solid foundation in Christian character, robust academics, convincing apologetics, leadership development and productive learning habits. He said he felt more than prepared for the questions he gets at Capital, including, "Did Jesus really walk on water?" While Jonathan spoke, it felt more like college-level presentation.
While leaving and taking this picture of our 8th graders, I walked back up the hill to my office and thought, "Bible Center students are the best part of Bible Center School."
For our city,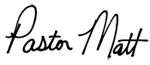 —
Posted on Encouragement: For the City. For the Church.