Pastor's Letter
Dear Friends,
Good morning, and welcome to Bible Center! If you're new here, please make yourself at home. We hope you'll stop by the Info Desk out front and receive our gift of appreciation.
I've never been more excited about what God is doing among our leaders, especially our staff. For the last couple of months, we've repeatedly used the phrase "Sunday's coming!" to weekly remind ourselves to be prepared for our weekend worship services. However, this week, our Student Ministries Pastor challenged us to think differently. He asked, "What if we said 'Monday's coming!' instead?" His thought resonated with our team. We want to be the church that prepares you to live for Jesus on Monday by the way we lead our ministries on Sunday.
Let me invite you back tonight to hear more about what God is doing here. From 6-7 PM, we'll have a Family Vision Night. Anyone who considers Bible Center their church is welcome, members and attenders alike. I'll share my 2-year vision for our ministry, all of our pastors will join me for a congregational Q & A, and several of our staff will share stories. Bring your favorite dessert (plus the serving utensil) to share afterwards for this casual evening of fellowship.
Feel free to message any of our leaders to let us know how we can help you be even more at home here.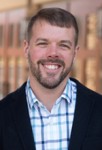 For our city,
Matt Friend • Senior Pastor
@PastorMattBCC
Announcements
Got Questions?
If you're new, have questions, or need help with registration, giving, or BC Central, hosts and hostesses are available. Look for them in the black shirts standing under the (?) sign at the Info Desk. They'll be happy to assist you!
OWLS Spring Cheer Baskets
The Care Ministry will be assembling and distributing Spring Cheer Baskets to our shut-ins. If you'd like to make a monetary donation, please write "OWLS Baskets" on the memo line of your check or specify it in your online donation.
OWLS Fellowship & Service
Saturday, May 21 • 10 AM • Southridge Campus, Gathering Space • Join us for coffee and pastries as we enjoy fellowshipping and singing together. We will then assemble Spring Cheer Baskets for our church friends that are shut-ins. Afterwards, we will need volunteers to deliver one or more baskets to the shut-ins. Contact Leslie Lanham to commit to delivering a basket, or to RSVP to the event.
Fusion Band Auditions: Parent's Meeting
Sunday, May 22 • 12:15 PM • The Narrows • Fusion Band is looking for students who desire to use their talents in singing, playing an instrument or helping with the Audio/Visual/Lights! This meeting, which will cover the audition and band expectations, is required for the parents of any teen going into 6th grade and above interested in auditioning for Fusion Band. For questions, contact Christy Corbin.
"Crave" Summer Bible Study (College Students)
May 24 • 7 PM • Tuesdays • We're launching a Bible study for you! Hang out and enjoy free food as we dig into God's Word together. The group meets at Josh Willetts' home. Please email Josh for information.
Camp Donations
Every year we have some children who need financial assistance to go to camp. If you would like to help, please send your contribution to Bible Center Church and earmark it for Junior Camp.
Student's Summer Bible Study (Fusion & Element)
Wednesdays in June • 6:30-8:00 PM • This summer's Bible study is "Christian Doctrine," and includes topics such as "Spiritual Warfare" and "The Holy Spirit." The study is led by Pastors Garrison & Korth at Matt & Stacy Walker's home. Email Tiffany Korth to sign up and for more information.
OWLS 3rd Annual Pig Roast
Sunday, June 12 • 12:30 PM • Oakhurst Campus, RIM • $8/person • Sign up to bring a side dish to enjoy alongside a whole, roasted pig! Go to the OWLS page on BC Central or contact Leslie Lanham.
Boys & Girls Basketball Camp
June 13-17 • Bible Center School, RAM Center • The cost is $40/player if you register before June 6. All skill levels are welcome. To register, please go to BibleCenterSchool.com/basketballcamp.
Child Dedication Service
Sunday, June 19 • If you would like to participate, contact Michelle Thompson.
Summer Camp (Element & Fusion)
June 27 – July 2 • Would you like to go zip-lining? Get blobbed? You can do all this and more at Alpine Bible Camp! Starting cost is $287. For questions, contact Tiffany Korth. To register, go to BibleCenterChurch.com/register. Today is the last day to register.
Save the Dates: Vacation Bible School
Sunday, July 10 to Thursday, July 14 • The theme this year is Submerged (Psalm 139:23-24).
Save the Date: BCS Yard Sale
Saturday, July 16 • 8 AM – 2 PM • RAM Center • $25/table • Proceeds of the table rentals benefit Bible Center School. Concessions will be available and food sales will benefit BCS Cheerleading. If you are interested in renting a table or have question, contact Jessica Bacchus at (304) 346-0431. You may also go to BibleCenterSchool.com/yardsale.