Pastor's Letter
Dear Friends,
Welcome to Bible Center Church!
On behalf of our pastors and staff, please know it's our joy to have you here today.  Several events this week have reminded me how important renewal is to our city, to our families, and to our faith.
It was good to see the news story about I-64 widening to six lanes from Scott Depot to Nitro. According to the Department of Highways, the average daily traffic volume is expected to nearly double in the next twenty years. May this be a catalyst for growth in our valley!  Thousands of graduation guests will see renewal underway at the Charleston Civic Center this month. The pile drivers continue to pound steel beams in preparation for the Civic Center's stunning makeover.
This past Wednesday, former University of Charleston Coach Jayson Gee partnered with the Fellowship of Christian Athletes (FCA) to show his new documentary, The Battle for Brandon, here in our Worship Center. Check out the movie's Facebook page–it's an amazing story of hope and healing!
Likewise, I'm praying God will use this morning's worship service to encourage your heart. All temporary signs of renewal remind us of the future day when God will make all things new and permanently restore our broken world. Maybe you need a new start. Perhaps you need reassurance that the trials and burdens of this past week will not last forever. May God comfort your heart with His promise that, one day, He will make all things new!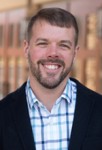 For our city,
Matt Friend • Senior Pastor
@PastorMattBCC
Announcements
Got Questions?
If you're new, have questions, or need help with registration, giving, or BC Central, hosts and hostesses are available. Look for them in the black shirts standing under the (?) sign at the Info Desk. They'll be happy to assist you!
Ways To Give To the Beans & Rice Offering
We kindly ask those who are making a contribution to the Beans & Rice effort today to place their specially marked offering envelopes in one of three Response Boxes in the Gathering Space. (The usual offering baskets, which will be passed out during the service, are still available for regular Sunday tithes and Communication Tabs.) Additionally, you can go paperless! Text the amount you wish to give and "beans" to 45888, or pay on the church website at BibleCenterChurch.com/giving and specify Beans & Rice in the "Other" field.
Walkers and Runners Welcome!
When the entrance gates are not locked, Southridge Campus parking lot is open to anyone who would like to walk, run or walk their dog! The distance around the perimeter of the lot is exactly half a mile.
Fusion Band Auditions: Parent's Meeting
Today • 12:15 PM • The Narrows • Fusion Band is looking for students who desire to use their talents in singing, playing an instrument or helping with the Audio/Visual/Lights! This meeting, which will cover the audition and band expectations, is required for the parents of any teen going into 6th grade and above interested in auditioning for Fusion Band. For questions, contact Christy Corbin.
Food Items Needed For Crossroads
Please sign up on BC Central or contact Christy Corbin to donate specific food items for the UM Crossroads Dinner & Gospel Service. The dinner will be prepared on Thursday, May 26, from the food items collected here. All items must be donated by May 25. Volunteers are also needed to prepare and serve.
Camp Donations
Every year we have some children who need financial assistance to go to camp. If you would like to help, please send your contribution to Bible Center Church and earmark it for Junior Camp.
Our Daily Bread
The latest edition of Our Daily Bread is now available in the Gathering Space.
Students Summer Bible Study (Fusion & Element)
Wednesdays in June • 6:30-8:00 PM • This summer's Bible study is "Christian Doctrine," and includes topics such as "Spiritual Warfare" and "The Holy Spirit." The study is led by Pastors Garrison & Korth at Matt & Stacy Walker's home. Email Tiffany Korth for more information.
OWLS 3rd Annual Pig Roast
Sunday, June 12 • 12:30 PM • Oakhurst Campus, RIM • $8/person • Sign up to bring a side dish to enjoy alongside a whole, roasted pig! Go to the OWLS page on BC Central or contact Leslie Lanham.
Boys & Girls Basketball Camp
June 13-17 • Bible Center School, RAM Center The cost is $40/player if you register before June 6. (Price increases to $50/player if you register on or after June 6.) To sign up, please go to BibleCenterSchool.com/basketballcamp.
• 8 AM – Noon: players 7-12 years old
• 1 PM – 4 PM: players 13-17 years old
All skill levels are welcome. Space is limited, so register your child before classes are full!
Child Dedication Service
Sunday, June 19 • If you would like to participate, contact Michelle Thompson or sign up via the Communication Tab.
Save the Dates: Vacation Bible School
Sunday, July 10 to Thursday, July 14 • The theme this year is Submerged: Finding Truth Beneath the Surface. (Psalm 139:23-24)
Save the Date: BCS Yard Sale
Saturday, July 16 • 8 AM – 2 PM • Oakhurst Campus, RAM Center • $25/table • Proceeds of the table rentals benefit Bible Center School. Concessions will be available and food sales will benefit BCS Cheerleading. If you are interested in renting a table or have questions, contact Jessica Bacchus at (304) 346-0431. You may also go to BibleCenterSchool.com/yardsale.