Pastor's Letter
Dear Friends,
Welcome to Bible Center! This is a weekend of honor and celebration for our church, our city, and our nation.
If this is your first Sunday here, you may be curious about the Beans & Rice display at the front doors. We launched a week-long campaign on May 15th to eat less expensively and save for a special offering to help some of our own church family and people in our city who are facing financial hardship. Last Sunday's offering blew me away! Our Pastor of Care & Discipleship, Chad Cowan, will share the good news this morning.
Our city is also celebrating in several ways. Live on the Levee kicked off Friday evening at Haddad Riverfront Park, and the Vandalia Gathering is in full swing at the Capitol Complex. If you haven't yet enjoyed the traditional WV art, music, crafts and food, there's still time.
In that same spirit of thanksgiving, our nation has set aside tomorrow as Memorial Day to honor the people who died while serving in our armed forces. Most of us are touched by the memories of friends and family whose sacrifices made our freedom possible.
With all of this celebration, the Spirit impressed me to conclude May's Jesus Loves Charleston sermon series with today's message: "Why God is Excited About Bible Center Church."
It's great to have you with us on this weekend of celebration!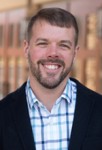 For our city,
Matt Friend • Senior Pastor
@PastorMattBCC
Announcements
Got Questions?
If you're new, have questions, or need help with registration, giving, or BC Central, hosts and hostesses are available. Look for them in the black shirts standing under the (?) sign at the Info Desk. They'll be happy to assist you!
Next Steps Time
Do you have a burden for which your pastors can be praying? You can let us know by filling out the Communication Tab, tearing it off and dropping it in a Response Box at either side of the fireplace. Feel free to use this time at the end of the message for prayer, quiet mediation or meeting with a pastor for prayer in the Living Room (the second door past the Info Desk.)
Our Daily Bread
The latest edition of Our Daily Bread is now available in the Gathering Space.
Students Summer Bible Study (Fusion & Element)
Begins June 1 • Wednesdays • 6:30-8:00 PM • This summer's Bible study is on "Christian Doctrine" and includes topics such as "Spiritual Warfare" and "The Holy Spirit." The study is led by Pastors Garrison & Korth at Matt & Stacy Walker's home. Email Tiffany Korth for more information.
Baptismal Class
Monday, June 6 • 6:30 PM • Southridge Campus,  Room 2104 • If you are interested in being baptized, we ask that you attend our Baptismal class. Please come prepared with your salvation testimony written out and bring a current photo or be prepared to have one taken. The next baptism service will be Sunday, July 3. If you have any questions about what it means to be baptized, contact any of our pastors or fill out the Communication Tab and check "Baptism."
Men's Fellowship Breakfast
Tuesday, June 7 • 7:30 AM • Shoney's  • Dutch treat • All men of the church are invited!
OWLS 3rd Annual Pig Roast
Sunday, June 12 • 12:30 PM • Oakhurst Campus, RIM • $8/person • Sign up to bring a side dish to enjoy alongside a whole, roasted pig! Go to the OWLS page on BC Central or contact Leslie Lanham.
Walkers and Runners Welcome!
When the entrance gates are unlocked, the church parking lot is open to anyone who would like to walk, run or walk their dog. The lot's perimeter is exactly 0.5 mi. long.
Special Missions Project
For our May/June Special Missions Project, we will be giving to the Romania GO Team towards general travel expenses. Please mark your checks: Special Missions Project.
Boys & Girls Basketball Camp
June 13-17 • Bible Center School, RAM Center The cost is $40/player for registration before June 6. To sign up, please go to BibleCenterSchool.com/basketballcamp. Only 3 openings remain!
Child Dedication Service
Sunday, June 19 • If you would like to participate, contact Michelle Thompson or sign up via the Communication Tab.
Save the Dates: Vacation Bible School
July 10-14 • For children ages 4 to graduated 5th Graders • This summer, we will take your kids on an adventure like no other, deep within the mysterious sea. The theme this year is Submerged: Finding Truth Beneath the Surface (Psalm 139:23-24). As kids submerge themselves in God's Word, they'll discover that Jesus didn't just see what's on the outside of people–He looked deep down on the inside. Registration is now open at BibleCenterChurch.com/register.
Camp Donations
Every year we have some children who need financial assistance to go to camp. If you would like to help, please send your contribution to Bible Center and earmark it for Junior Camp.
Save the Date: BCS Yard Sale
Saturday, July 16 • 8 AM – 2 PM • Oakhurst Campus, RAM Center • $25/table • Proceeds of the table rentals benefit Bible Center School. Concessions will be available and food sales will benefit BCS Cheerleading. If you are interested in renting a table or have questions, contact Jessica Bacchus at (304) 346-0431 . You may also go to BibleCenterSchool.com/yardsale.
Save the Date: Summer Craft & Vendor Show
Saturday, July 30 • 10 AM – 4 PM • For more information go to: BibleCenterSchool.com/craftshow.