Pastor's Letter
Dear Friends,
Welcome to Bible Center! We're thrilled to have you with us, especially on this Mother's Day.
Today gives us another reason to love our great state! Did you know that Mother's Day was first celebrated in the early 1900's in Grafton, WV? Anna Jarvis held a special service to give thanks to God and honor her mother, who had cared for wounded soldiers on both sides of the Civil War.
Humorously, Congress originally rejected the proposal to make Mother's Day an official holiday, joking that they would have to also create a "Mother-In-Law's Day." However, Anna was so persistent, President Wilson declared the day a national holiday in 1914.
On behalf of your pastoral team, please know that we love, appreciate and are praying for you on this special day. For many, it's a time when we visit our mothers and bring them flowers. For others, it's a day that can bring sadness or grief.
Either way, our prayer is that this day will remind us of a beautiful mother-like expression used throughout the Bible–the day God will "wipe all tears from our eyes" (Isaiah 25:8; Rev. 21:4). Who does that more than anyone? Mothers! When God needed a picture to describe love, it was as if He said, "Look at the natural love of mothers."
May today's service encourage your heart and give us a richer perspective of our great God!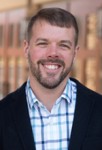 For our city,
Matt Friend • Senior Pastor
@PastorMattBCC
Announcements
Got Questions?
If you're new, have questions, or need help with registration, giving, or BC Central, hosts and hostesses are available. Look for them in the black shirts standing under the (?) sign at the Info Desk. They'll be happy to assist you!
OWLS Spring Cheer Baskets
Similar to the Christmas Baskets, the Bible Center Care Ministry will be assembling and distributing Spring Cheer Baskets to our shut-ins. If you would like to make a monetary donation that will go towards the purchasing of items that go inside, please write "OWLS Baskets" on the memo line of your check or specify it in your online donation.
OWLS Fellowship & Service
Saturday, May 21 • 10 AM • Southridge Campus, Gathering Space  • Join us for coffee and pastries as we enjoy fellowshipping and singing together. We will then assemble Spring Cheer Baskets for our church friends that are shut-ins. Afterwards, we will need volunteers to deliver one or more baskets to the shut-ins. Contact Leslie Lanham to commit to delivering a basket, or to RSVP to the event.
Paintball (Element & Fusion)
Saturday, May 14 • 1-6 PM • Can you leave the paintball field without a drop of paint on you? Grab a friend and come to Scary Creek with us to find out! It's only $35 ($20 if you bring your own equipment)! Register and pay by May 12 at BibleCenterChurch.com/register.
Fusion Band Auditions: Parent's Meeting
Sunday, May 22 • 12:15 PM • The Narrows • Fusion Band is looking for students who desire to use their talents in singing, playing an instrument or helping with the AVL (Audio/Visual/Lights)! This informational meeting, which will cover the audition and band expectations, is required for the parents of any teen going into 6th grade and above who is interested in auditioning for Fusion Band. If you have any questions, contact Christy Corbin.
6th Annual Step Into Summer 5k
June 11 • Kanawha State Forest • Whether you're a serious runner or you just want to make this a fun, family experience, this is a great sporting event to benefit Bible Center School. For complete details or to register, go to TriStateRacer.com.
Boys & Girls Basketball Camp
June 13-17 • Bible Center School, RAM Center • The cost is $40/player  if you register before June 6. (Price increases to $50/player if you register on or after June 6.) To sign up, please go to BibleCenterSchool.com/basketballcamp.
8 AM – Noon: players 7-12 years old
1 PM – 4 PM: players 13-17 years old
All skill levels are welcome. Space is limited, so register your child before classes are full!
Save the Dates: June Video Series
Wednesday evenings in June, Bible Center will host a video and panel discussion on apologetics–the specific reasons we Christians believe what we believe. Whether you're a new believer or just interested in beefing up your testimony, join us for an evening of learning the foundational truths of our faith. Guests are welcome!
Summer Camp (Element & Fusion)
June 27 – July 2 • Would you like to go zip-lining? Get blobbed? Make your way through a high ropes course? You can do all this and more at Alpine Bible Camp! Starting cost is $287. For questions, contact Tiffany Korth. To register, go to BibleCenterChurch.com/register. May 15 is the last day to register.
Camp Donations
Every year we have some children who need financial assistance to go to camp. If you would like to help, please send your contribution to Bible Center Church and earmark it for Junior Camp.
Save the Dates: Vacation Bible School
Mark your calendar for an exciting week of VBS Sunday, July 10 to Thursday, July 14!
Special Missions Project Update
Thank you for giving towards the March/April Special Missions Project. Contributions in the amount of $7,876.13 were collected.