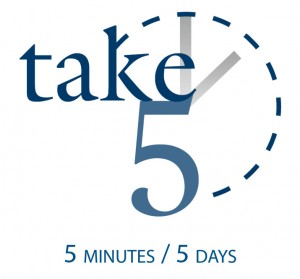 Michelle Thompson • Early Childhood Director
Daniel is one of my favorite Bible Characters because he has a life that is totally unfair. Unlike a lot of people today, Daniel does not use his circumstances as an excuse, but thrives where God allowed him to end up. This week, let's take a look at the life of Daniel together…
Monday:  Life Isn't Fair!
Daniel 1:1-7
Boy, if there is one person who could write a book on how unfair life is, it would be Daniel. We know from today's reading that Daniel was an "It" in Jerusalem. He was a member of the royal family; he was smart, strong, healthy and goodlooking. Daniel was the complete package! But Daniel was dragged off to a foreign country to live a life of servitude there. Unfair? Yes! But did Daniel blame someone, get depressed, or seek revenge? No. Neither do we see him taking on a "victim mentality." Instead, Daniel chose to faithfully honor God even in a dire situation. We could all learn much from this young man.
For Today: James 1:2 tells us when–not if–trouble comes our way, use it as an opportunity to grow. Think about your current "opportunities" and pray about how God would want you to respond to them.
Tuesday: Decide To Be Different
Daniel 1:8-20
I was driving my daughter to a friend's graduation party recently. Neither of us had ever been in the area before, so I punched the address into my GPS and set off. Thirty minutes into my drive my phone was out of service and we were lost. We passed a rural gas station and, just beyond it, a "Y" in the road. I faced a decision: One road would take me the right direction; the other would not. In today's Scripture, Daniel and his 3 friends stood at a "Y" in the road of life. They had a decision to make and no one would have faulted them for going with the crowd–but neither would anyone have remembered them. Daniel dared to be different, to respectfully ask for permission to go against the cultural norm of his new community. Daniel wanted to please God in all that he did, and God blessed him for it, ten times over!
For Today: Watch for "Y's" in the road of life and purpose to choose God's path (often the least worn).
Wednesday: Give Credit Where Credit Is Due
Daniel 2:1-28
In today's reading Daniel has an opportunity to be the hero. After all, he saves the lives of all of the wise men in the country of Babylon. But we don't see a man puffed up with pride in his own abilities or a man who flies into panic in the face of adversity.  I love that, before Daniel tells the king the meaning of his dream, he gives God all the credit and glory. Can you imagine if our world operated this way? If, instead of being proud and power-hungry, we give God all the glory? After all, we have no abilities or attributes that God didn't give us in the first place!
For Today: Remember that without God's help we cannot accomplish anything (John 15:5), and remember to give Him the praise for the accomplishments He allows us to achieve.
Thursday: Healthy Habbits
Daniel 6:1-12
Do you remember those wise men that Daniel, with God's help, saved from certain death back in chapter 2? Well, I think there were probably some of those same men who were about to watch Daniel, one of the captives from Judah, get promoted over them. And they did not like it! So, they sought a way to ruin Daniel. But he was "faithful, always responsible and completely trustworthy" (v. 4, NLT). So, what did they decide to use against him? His love for God. Daniel had established a healthy relationship with God, and after he learned that it was now illegal to pray, he went home and prayed three times a day "just as he had always done, giving thanks to his God" (v. 10, NLT). Daniel had built a solid relationship with God and talked to Him on a very regular basis – and it made all the difference in the world!
For Today: If you haven't already, establish a routine of faithful prayer, thanking God and trusting Him on life's journey. Start today!
Friday: Victory!
Daniel 6:13-28
Daniel had spent so much time with God over the years that he did not fear for his life when he bowed to pray. His motivation for praying was not to be the recipient of one of the most amazing miracles ever, but that is exactly what happened! I totally believe Daniel was ready to make the ultimate sacrifice, if that was God's will. God had proven Himself over and over to Daniel throughout the years and Daniel had developed an incredible faith in Him. And even though the king could not save him, Daniel knew God could, if He chose to. I like to imagine what it was like to lay down and rest with a wild lion as a pillow. (Do lions purr?)
For Today: The same God that delivered Daniel from the hungry lions wants to deliver you from your "lions" today. Put your trust in Him and watch Him work.