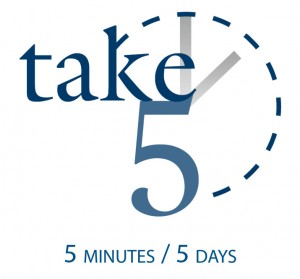 A Snapshot of Suffering
When you go through deep waters, I will be with you. When you go through rivers of difficulty, you will not drown… For I am the LORD, your God, the Holy One of Israel, your Savior. –Isaiah 43:2-3a
Monday – His Promises, Our Strength
"We may suffer for a long time, but it's when we're in the furnace of pain that God becomes real to us." –Barbara Johnson.
Hardship. It's been all around us since the fall of man in Genesis 3. Tremendous heartaches related to things like illness, children, marriages, jobs, and loss of loved ones can be overwhelming.
Through all of Job's suffering, he believed God had forgotten him and wondered, have I not done all the right things? Why are You against me? (Job 30:19-26). In 2 Corinthians, Paul says he suffered beyond what he could endure. Jesus Himself cried out, "My God, why have You forsaken Me?" We can cling to God's promises; God's strength carries us through when our trials become more than we can bear.
For Today:  Be encouraged by these passages: Ps. 23; Ps. 27:1,5,14; Ps. 121; Is. 26:3; and 2 Tim. 4:17.
Tuesday – Sit With Me
In the midst of Job's suffering, his wife encouraged him to "curse God and die." (Job 2:9-13). But, three friends came to sympathize with him. They didn't recognize him. His suffering had changed even his appearance. But they sat… quietly… for seven days and seven nights when they saw how intense his suffering was.
Often, our presence in the life of someone experiencing hardship speaks louder than anything we can say. We may feel the need to fill the quiet space with advice or with well-meaning clichés. Ecclesiastes 3 says that there is a time to weep and to laugh; a time to be silent and to speak. When we don't know what to say, we can sit and just be present. As Job's wife deserted him, a few close friends took a very simple action that spoke loudly: "I am walking through this valley with you."
For Today: Be present with someone you know is suffering today, or send a hand-written note to let them know you're praying for them.
Wednesday – Questions, Blame and Faith In Suffering
Job and his friends continued to question and analyze the loss of everything he had—including his family. He cursed the day he was born. His friends accused him of not properly seeking God and of living unrighteously. Yet, Job was blameless before God. He had called upon God and acknowledged His sovereignty. Job remained faithful.
Suffering is inevitable. We won't always know why we are facing certain trials. It isn't necessarily to punish, or "teach us a lesson" for our wrongdoing. It may be to refine our own character, to teach us something about the character of God, to equip us to help others (2 Cor. 1:4), or to make us more like Christ (2 Cor. 4:8-10).
For Today: When you feel you can't see God in the midst of your pain, know that He goes before you, and you will come out as gold (Job 23).
Thursday – Hold On: Thoughts on Job 31
"We love the mountaintops… but we build faith in the valleys. When we come face to face with a dark valley, we get on our knees." –Rick Warren, The Purpose Driven Life.
After 34 verses of trying to make sense of his suffering, Job cried out, "Oh that I had someone to hear me! …let the Almighty answer me." Job's suffering seemed endless and unbearable. His "friends" became ruthless in their indictments of him.
Though we may not clearly see the "why" this side of heaven, suffering draws us closer to God as we cry out to Him in times of anguish. In our brokenness, our faith can grow. We realize that we aren't self-sufficient or in control. But we are in His hands. Hold on to His promises. He's faithful; His mercies are new every morning (Lam. 3:22-23) and joy will come (Ps. 30:5).
For Today: If you are suffering, hold on. Cry out to God. He hears you. His grace exceeds our pain.
Friday – Hope For Any Trial
Regardless of how we feel, the Truth of God's Word remains. God is waiting with open arms to meet us where we are. Our hope is in Him–not in people, possibilities, or positive thinking. Consider this:
He loves us and will never leave us (Deut. 31:6).
When we feel we cannot walk the road on which He has us, He says we can do all things through Him (Phil. 4:13 and Prov. 3:5-6).
When we're overcome with guilt because of something we've done, He forgives (I John 1:9 and Rom. 8:1-2).
When we're afraid, worried and exhausted, we know He has not given us the spirit of fear (2 Tim. 1:7). He will give us rest (Matt. 11:28-30). His grace is sufficient (2 Cor. 12:9).
For Today: Write out some of the above verses. Re-read them when you are overwhelmed. Be encouraged!