July 10-14 • 6-8 PM • Age 4 through graduated 5th graders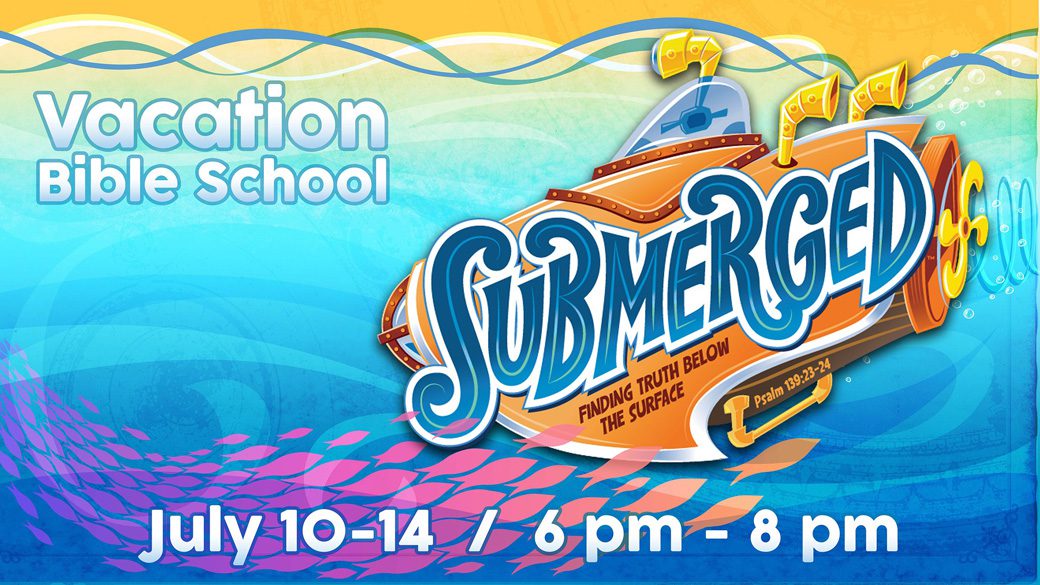 This summer, we will take your kids on an adventure like no other, deep within the mysterious sea.
As kids submerge themselves in God's Word, they will discover that Jesus didn't just see what's on the outside of people. He looked deep down on the inside.
So, grab your goggles, step into your flippers, and dive in to find truth below the surface.
Registration
Volunteer
Register here if you'd like to help with VBS this year.
Note: All volunteers will need to complete our Children's Ministry volunteer screening process (if they have not already done so).
Download Flyer