Pastor's Letter
Dear Friends,
Welcome to Bible Center! We're thrilled to have you with us today.
People ask me often, "What's the secret to Bible Center's success?" My response always includes the gospel and a 73-year heritage of being Bible-centered. However, I also like to brag on the faithful men and women who have laid a solid foundation here.
One of those key leaders was our fourth Senior Pastor, Shawn Thornton. While on staff at Appalachian Bible College, Shawn began driving up from Beckley to teach the occasional class, and eventually became our Interim Youth Pastor.  We were without a Senior Pastor during that time, and everyone felt Shawn could do an "adequate" job until the new Senior Pastor could be located and hire his own permanent Youth Pastor.
Thankfully, the Lord had other plans! By 1997, it became obvious that Shawn was God's choice for our church. God used him to accomplish much during his 11-year tenure, including the making of many disciples, the baptism of multiple people, the mentorship of many leaders, and the building of our Southridge Campus.
Please join me in welcoming my friend, my mentor, and the man who gave me my first job here in the fall of 2007. When I heard he was back in the area for a wedding, I was excited to invite him as my first guest speaker. We're praying today's service is a special blessing to you!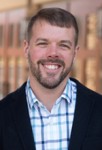 Matt Friend • Senior Pastor
@PastorMattBCC
Announcements
Missions Committee Meeting
Sunday, June 12 • 1:30 PM • SR, Room 2104
Why We Believe What We Believe
Wednesday, June 15 & 22 • 6:30 PM • Southridge Campus, Worship Center • For two more evenings, Bible Center will host a video and live panel discussion on the evidentiary reasons we Christians believe the Bible. This Wednesday evening's video will address the question: "Why is there so much evil and suffering in the world?" All are welcome!
Food Items Needed For Crossroads
Please sign up on BC Central or contact Sheri Skidmore to donate specific items for the UM Crossroads Dinner & Gospel Service. The dinner will be prepared on Thursday, June 23 solely from the food collected here. All items must be donated by June 22. Volunteers are also needed to prepare and to serve.
Child Dedication Service
Sunday, June 19 • If you'd like to participate, check the Communication Tab or email Michelle Thompson.
Cowan Baby Shower
Saturday, June 25 • Drop by the Gathering Space 2-4 PM • The church family is invited to join Pastor Chad & Melissa Cowan in celebrating the upcoming arrival of their baby! Please RSVP by June 19 by going to BibleCenterChurch.com/cowanshower, or contact Paula Toney. You can find the Cowans' registry on BabyListRegistry.com/melissa-cowan.
Deacons/Finance Committee Meeting Time Change
Sunday, June 26 • The meeting will be delayed by 30 minutes. The new start time is 3:30 PM.
"Finance Nerds" Meeting
Sunday, June 26 • 5:00-5:30 PM • Southridge Campus, S. AWANA Room • This is an optional meeting for any church attender who would like a more detailed presentation of Bible Center's financial standing and outlook. It is supplemental to the Family Vision Night that follows.
BCS Bus Drivers Wanted
Bible Center School is looking for bus drivers to transport students to and from southern WV on school days. A CDL is not required. Only 2 pick up spots are along the Rt. 119 route. If you're interested or have any questions, please contact Josh Bacchus at (304) 346-0431. You may also check the box on the Communication Tab.
Bible Center Bikers
Motorcycle enthusiasts at Bible Center are forming a travel group to enjoy the road together. Their first ride will be Tuesday, June 28. If you are interested or have questions, please contact Kent Rymer at jkrymer@gmail.com.
Baptism
Our next baptism service will be on Sunday, July 3.
Vacation Bible School
July 10-14 • For children ages 4 to graduated 5th Graders • This summer, we will take your kids on an adventure like no other, deep within the mysterious sea. The theme this year is Submerged: Finding Truth Beneath the Surface (Psalm 139:23-24). As kids submerge themselves in God's Word, they'll discover that Jesus didn't just see what's on the outside of people–He looked deep inside. Registration is now open at BibleCenterChurch.com/register.
Save the Date: BCS Yard Sale
Saturday, July 16 • 8 AM – 2 PM • Oakhurst Campus, RAM Center • $25/table • Proceeds benefit Bible Center School and BCS Cheerleading. If you are interested in renting a table or have questions, contact Jessica Bacchus. You may also go to BibleCenterSchool.com/yardsale.
BCS Summer Craft & Vendor Show
Saturday, July 30 • For more information go to: BibleCenterSchool.com/craftshow.
Camp Donations
Every year we have some children who need financial assistance to go to camp. If you would like to help, please send your contribution to Bible Center and mark it for Junior Camp.
Ladies, Save the Date! Girlfriends Get 2gether
Thursday, July 28 • 7 PM • $8/girlfriend • At Galaxy Lanes in Kanawha City for "A Bowling Bling."