Pastor's Letter
Dear Friends,
Welcome to Bible Center! We're thrilled to have you with us on Father's Day and are praying this service will be restful for you.
Do you ever get tired? Sure. To be tired is to be human!
But have you noticed how normal it is for us to be exhausted? Maybe you were a kid who woke at 5:00 a.m. for swim practice. After school, you were rushed to piano lessons, after which, you worked on your ivy-league homework until bedtime. May you're a college student who has learned to pump Red Bull directly into your veins. While taking honors classes, you feel the pressure to attend every social event. Maybe you're newly married and working from sun up to sun down, forgetting what it's like to stop and smell the roses. Maybe you're a new mom who barely remembers sleep as a blast from your past. Maybe you're an older professional trying to keep up with the younger leaders at the office, while they seem willing to work twice as long for half as much.
So, to all of us, Jesus says, "Come to Me, especially you who are tired, and I will give you rest."
Please receive this service as our gift to you. I'm praying you'll hear Jesus' special invitation to rest.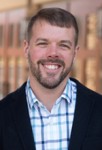 Matt Friend • Senior Pastor
@PastorMattBCC
Next Sunday's Message:
"Why It's Good to Get Away"
1 Kings 19
Announcements
Bible Center will host the last video and discussion on the reasons we Christians believe the Bible. This Wednesday we'll address questions about the resurrection.
Food Items Needed For Crossroads
Please sign up on BC Central or contact Sheri Skidmore to donate items for the UM Crossroads Dinner & Gospel Service. The dinner will be prepared on Thursday, June 23 solely from the food collected here. Items must be received by June 22. Volunteers are also needed to prepare and serve.
Cowan Baby Shower
Saturday, June 25 • 2-4 PM • Gathering Space • The church family is invited to join Pastor Chad & Melissa in celebrating their baby's upcoming arrival! Today is the last day to RSVP. Go to BibleCenterChurch.com/cowanshower, or email Paula Toney. Their registry is on BabyListRegistry.com/melissa-cowan.
Deacons/Finance Committee Meeting
Sunday, June 26 • The meeting will be delayed by 30 minutes. The new start time is 3:30 PM.
Financial Details Meeting
Sunday, June 26 • 5:00-5:30 PM • Southridge Campus, Room 1123 • This is an optional meeting for any church attender who would like a more detailed presentation of Bible Center's financial standing and outlook. It is supplemental to the Family Vision Night that follows.
Annual Business Meeting
The annual business meeting, which will include voting on the new budget, will take place during the Family Vision Night next Sunday at 6 PM.
BCS Bus Drivers Wanted
Bible Center School is looking for bus drivers to transport students to and from southern WV on school days. A CDL is not required. Only 2 pick up spots are along the Rt. 119 route. If you're interested or have questions, contact Josh Bacchus at (304) 346-0431. You may also check the box on the Communication Tab.
Tuesday Morning Ladies' Bible Study
July 12-August 16 • Tuesdays • 9:30-10:45 AM • Southridge Campus, Room 2104 • Counter Culture by David Platt • Class will be led by Jane Shultz.
Baptism
Our next baptism service will be on Sunday, July 3.
Bible Center Bikers
Motorcycle enthusiasts at Bible Center are forming a travel group to enjoy the road together. Their first ride will be Saturday, June 25 (previously incorrectly announced as June 28.) If you are interested or have questions, contact Kent Rymer at jkrymer@gmail.com or (304) 610-3159.
Vacation Bible School Volunteers Needed
July 10-14 • 6-8 PM • To volunteer, go online to BibleCenterChurch.com/register. You may also check the box on the Communication Tab. Register before June 22 if you wish to order a VBS tee.
Save the Date: BCS Yard Sale
Saturday, July 16 • 8 AM-2 PM • Oakhurst Campus, RAM Center • $25/table • Proceeds benefit Bible Center School and BCS Cheerleading. If you want to rent a table or have questions, email Jessica Bacchus, or go to BibleCenterSchool.com/yardsale.
BCS Summer Craft & Vendor Show
Saturday, July 30 • 10 AM-4 PM • For more information, go to BibleCenterSchool.com/craftshow or facebook.com/bcscraftshow
Camp Donations
Every year we have children who need financial assistance to go to Bible camp. If you would like to help, please send your contribution to Bible Center and mark it "Junior Camp." Donations can also be made online.
Ladies, Save the Date! Girlfriends Get 2gether
Thursday, July 28 • 7 PM • $8/girlfriend • Galaxy Lanes in Kanawha City • Join us for "A Bowling Bling!" More details to come.
Bible Center Photo Directory
Be a part of  Bible Center's 2017  directory! A few openings remain in July and there will be someone at the Kiosk today to sign you up or answer any questions. If you'd like to register yourself, go to the church website. Help is also needed at check-in. Mark the Communication Tab if you're interested. Shifts are not long and you can bring busywork, if time permits.