Pastor's Letter
Dear Friends,
Welcome to Bible Center! On behalf of our pastors and staff, it's our joy to have you here today.
Apart from watching the NBA championships (our prayers are with you, Warrior fans), my favorite show last week was the PBS documentary on the Kanawha River. If you missed it, I posted the link on my Facebook page and Twitter account. It was a great way to celebrate West Virginia Day!
The show reminded me how blessed we are to live here. Other river towns like Richmond, Nashville, Milwaukee and Sacramento are nice, but their views pale in comparison to the Kanawha Valley.
However, it's still good to get away from time to time. Whether it's an extended vacation to a different state or country, or a day trip into the West Virginia hills, getting away helps us clear our minds, refresh our bodies and reset our busy lives.
The philosopher Hannah Arendt wrote, "A life spent entirely in public, in the presence of others, becomes shallow. While it retains its visibility, it loses the quality of rising into sight."
As I retell Elijah's story today, I hope you'll put yourself in his shoes. Notice what the Lord does to refresh him; and think about how God can refresh you. We are praying this service encourages and strengthens your spiritual journey!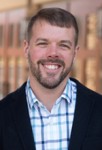 Matt Friend • Senior Pastor
@PastorMattBCC
Next Sunday's Message:
"Everyone Fits Somewhere"
Psalm 84:1-4
Announcements
Got Questions?
If you're new, have questions, or need help with registration, giving, or BC Central, hosts and hostesses are available. Look for them in the black shirts standing under the   ?   sign at the Info Desk. They'll be happy to assist you!
Deacons/Finance Committee Meeting
Today • 3:30 PM • Southridge Campus, Rm. 1123
Financial Details Meeting
Tonight • 5:00-5:30 PM • Southridge Campus, Rm. 1123 • This is an optional meeting for any church attender who would like a more detailed presentation of Bible Center's financial standing and outlook. It is supplemental to the Family Vision Night that follows.
Annual Business Meeting Tonight
The annual business meeting, which will include voting on the new budget, will take place during the Family Vision gathering.
BCS Bus Drivers Wanted
Bible Center School is looking for bus drivers to transport students to and from southern WV on school days. A CDL is not required. There are 2 pick up spots are along the Rt. 119 route. If you're interested or have questions, contact Josh Bacchus at (304) 346-0431. You may also check the box on the Communication Tab.
Men's Fellowship Breakfast
Tuesday, July 5 • 7:30 AM • Shoney's  • Dutch treat • All men of the church are invited!
Tuesday Morning Ladies' Bible Study
July 12-August 16 • Tuesdays • 9:30-10:45 AM •  Southridge Campus, Rm. 2104 • The class will be led by Jane Schultz and we'll be reading Counter Culture by David Platt.
Baptism
Our next baptism service has been rescheduled to Sunday, July 10.
Bible Center Bikers
Motorcycle enthusiasts at Bible Center are forming a travel group to enjoy the road together. If you are interested or have any questions, contact Kent Rymer at jkrymer@gmail.com or (304) 610-3159.
May/June Special Missions Project
Our gifts will be used to assist the Romania GO Team, and will be used toward travel expenses.
Keep Up With the Latest Church News
If you would like to get weekly updates, please go to BibleCenterChurch.com and enter your email address at the bottom of the page.
Vacation Bible School Volunteers Needed
July 10-14 • 6-8 PM • To volunteer, go online to BibleCenterChurch.com/register. You may also check the box on the Communication Tab.
Save the Date: BCS Yard Sale
Saturday, July 16 • 8 AM-2 PM • Oakhurst Campus, RAM Center • $25/table • Proceeds benefit Bible Center School and BCS Cheerleading. If you want to rent a table or have questions, email Jessica Bacchus, or go to BibleCenterSchool.com/yardsale.
BCS Summer Craft & Vendor Show
Saturday, July 30 • 10 AM-4 PM • Oakhurst Campus, RAM Center • $25/ 8'x8' space • Love to shop? Love to look at unique things? Then come to the Craft & Vendor Show and help support Bible Center School at the same time! Cheerleaders will also be selling delicious concessions to pay for new uniforms. So invite your friends, like our Facebook page (facebook.com/bcscraftshow) and bring the whole family!
Camp Donations
Every year we have children who need financial assistance to go to Bible camp. If you'd like to help, send to Bible Center and mark it "Junior Camp." Donations can also be made online.
Ladies, Save the Date! Girlfriends Get 2gether
Thursday, July 28 • 7 PM • $8/girlfriend • Galaxy Lanes in Kanawha City • Join us for "A Bowling Bling!" More details to come.
Bible Center Photo Directory
Be a part of  Bible Center's 2017 directory! There will be tables in the Gathering Space today to sign you up or answer any questions. If you'd like to register yourself, go to BibleCenterChurch.com. Help is also needed at check-in, so please mark the Communication Tab if you're interested. Shifts are not long and you can bring busywork, if time permits.