Pastor's Letter
Dear Friends,
Good morning and welcome to Bible Center Church! Whether you are fully rested or barely hanging by a thread, we pray today's service will be a special blessing to you.
On a scale of 1-10 (with "10" being fully rested and "1" being far from it), how well do you practice rhythms of rest? As your Senior Pastor, may I humbly confess I've not yet learned to live anywhere near the 10-level, either? Thankfully, there's hope for all of us!
Throughout the month of June, I sense the Spirit leading us to study the doctrine of rest in our 4-week series,The Ridiculously Deep Doctrine of Vacation. We'll look together at how trusting God is the key to true rest and how enjoying God's gifts can help us enjoy Him even more. Rest is more than sleep. It is intentionally receiving the fullness of what God has prepared for us.
As you worship today, please pray for the people around you to hear God's invitation to rest. You might also meditate on a good next step to practice at home or on vacation this summer.
In the meantime, feel free to grab your coffee, sit back and relax, and receive this service as God's gift to you.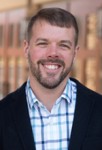 Matt Friend • Senior Pastor
@PastorMattBCC
Announcements
Got Questions?
If you're new, have questions, or need help with registration, giving, or BC Central, hosts and hostesses are available. Look for them in the black shirts standing under the (?) sign at the Info Desk. They'll be happy to assist you!
Next Steps Time
Do you have a burden for which your pastors can be praying? You can let us know by filling out the Communication Tab, tearing it off and dropping it in a Response Box at either side of the fireplace. Feel free to use this time at the end of the message for prayer, quiet meditation or meeting with a pastor for prayer in the Living Room (the second door past the Info Desk.)
Baptismal Class
Tomorrow • 6:30 PM • Southridge Campus,  Room 2104 • If you are interested in being baptized, we ask that you attend our Baptismal class. Please come prepared with your salvation testimony written out and bring a current photo or be prepared to have one taken. The next baptism service will be Sunday, July 3. If you have any questions about what it means to be baptized, contact any of our pastors or fill out the Communication Tab and check "Baptism."
Men's Fellowship Breakfast
Tuesday, June 7 • 7:30 AM • Shoney's  • Dutch treat • All men of the church are invited!
Missions Committee Meeting
Sunday, June 12 • 1:30 PM • SR, Room 2104
OWLS 3rd Annual Pig Roast
Sunday, June 12 • 12:30 PM • Oakhurst Campus, RIM • $8/person • Sign up to bring a side dish to enjoy alongside a whole, roasted pig! Go to the OWLS page on BC Central or contact Leslie Lanham.
Camp Donations
Every year we have some children who need financial assistance to go to camp. If you would like to help, please send your contribution to Bible Center and mark it for Junior Camp.
Cowan Baby Shower
Saturday, June 25 • The church family is invited to join Pastor Chad & Melissa Cowan in celebrating the upcoming arrival of their bundle of joy! Drop by the Gathering Space between 2-4 PM. Please RSVP by June 19 by going to BibleCenterChurch.com/cowanshower, or contact Paula Toney. You can find the Cowans' registry on BabyListRegistry.com/melissa-cowan.
Child Dedication Service
Sunday, June 19 • If you would like to participate, contact Michelle Thompson or check the Communication Tab.
Vacation Bible School
July 10-14 • For children ages 4 to graduated 5th Graders • This summer, we will take your kids on an adventure like no other, deep within the mysterious sea. The theme this year is Submerged: Finding Truth Beneath the Surface (Psalm 139:23-24). As kids submerge themselves in God's Word, they'll discover that Jesus didn't just see what's on the outside of people–He looked deep inside. Registration is now open at BibleCenterChurch.com/register.
Save the Date: BCS Yard Sale
Saturday, July 16 • 8 AM – 2 PM • Oakhurst Campus, RAM Center • $25/table • Proceeds of the table rentals benefit Bible Center School. Concessions will be available and food sales will benefit BCS Cheerleading. If you are interested in renting a table or have questions, contact Jessica Bacchus. You may also go to BibleCenterSchool.com/yardsale.
BCS Summer Craft & Vendor Show
Saturday, July 30 • For more information go to: BibleCenterSchool.com/craftshow.