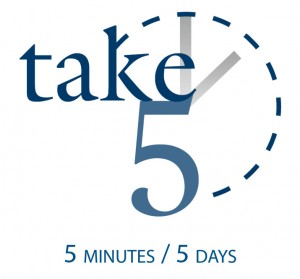 Caleb Korth • Pastor of Contemporary Worship
The Faithfulness of God
Monday: God is Faithful
Lamentations 3:22-23
Have you ever had something wear out on you? A car, a washer or dryer, a pair of jeans, or a tire? When things wear out, it can be frustrating and cause huge problems.
One thing that never wears out is God's faithfulness. Think about it for a moment–God does not get tired of showing His faithfulness to us! Because of God's great love for us and because God is consistent in His character, He remains faithful. This week we will be diving into God's faithfulness and examining how we can take courage and receive comfort knowing that our great God is faithful.
For Today: Identify a couple of ways God has been faithful to you recently and thank Him for it!
Tuesday: The Value of Faithfulness
Proverbs 3:3
Jewelry is a big deal in our culture. In our own mall, there are a number of jewelers with all sorts of valuable metals and precious stones.
In today's reading, we learn of a different kind of jewelry. We are challenged to bind love and faithfulness around our necks and write them on our hearts. It's a big deal that we place value on these two items. Having these qualities rightly placed in our lives is very important. If God values being faithful to us, then we should, out of love, also value being faithful to Him.
For Today: How are you displaying love and faithfulness to God?
Wednesday: God's Love is Faithful
Psalm 86:15
God does not run out of faithfulness. As we read today, He is "abounding in steadfast love and faithfulness." From the huge things that come our way to the small details of life, God remains unchanged in showing us faithfulness and love. Even in the most stressful and painful times, we can be confident that He is there.
Verses like this are important to know in those very times of struggle and hardship. When it seems like hope is lost and you're in a valley, remember, His faithfulness to us will not run out.
For Today: Commit this verse to memory.
Thursday: God is Never Unfaithful
Psalm 100
Have you ever trusted your transportation needs to someone else? It can be scary on a number of different levels! What if that person frequently forgets to pick you up? That would be very frustrating. You would begin to doubt that person's faithfulness.
When challenges in life arise, we are prone to think that maybe God is not paying attention. We may even think that He does not care about our hurt and discouragement. The truth is that Satan wants us to think and believe those things! When we are hurting and overwhelmed, God is ever faithful. He doesn't forget about us. He has been doing this for a long time and has yet to miss a beat! Fully place your confidence in His never ending faithfulness and love.
For Today: Celebrate God's faithfulness by singing (or listening to) "Great Is Thy Faithfulness."
Friday: On the List: Faithfulness
Galatians 5:22-23
Some of the greatest things about summer involve fruit! There are pies, cobblers, tarts and ice creams. Fresh and healthy fruit are critical to the success of each of these dishes.
Today we read Galatians 5:22-23 about the attributes that the Holy Spirit produces in the lives of believers. Faithfulness is listed along with eight other "fruits." One way to develop faithfulness to God is by intentionally carving out time to meet with Him. Make it a part of your daily routine. Another practical way to grow is by connecting regularly on Sundays to our church family. Join us at 9:00 a.m. or 10:45 a.m. to receive encouragement and to be refreshed. Being faithful to God develops wonderful things in the life of a believer.
For Today: Take time to evaluate your faithfulness to God and grow in your relationship with Him.