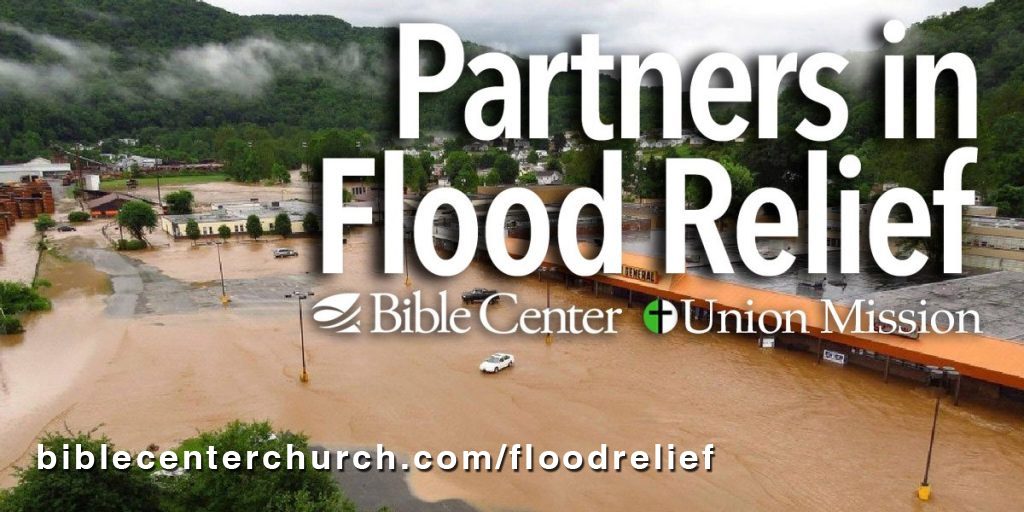 06.24.16 – 6:15 PM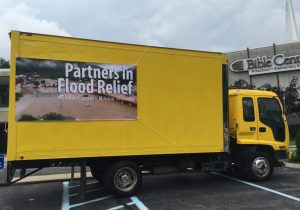 In what practical ways can we help?
Fill the truck. Starting Saturday, June 25 we will have a large truck parked at Bible Center School (Oakhurst drive). Items can be dropped off there through Sunday, July 3. Another truck will be parked at Bible Center Church (Southridge Campus) on both Sundays. Primary needs include: cleaning supplies, water, paper products, diapers, and non-perishable food.
Donate our money (Give at wefeedpeople.com or to Bible Center Church earmarked "UMM")
Be the hands and feet of Jesus (For a relief team assignment, contact bev@wefeedpeople.com)
06.24.16 – 1:55 PM
A refreshed goal at Bible Center is to be the church Charleston wouldn't want to live without.
With that in mind, and coupled with all of Jesus' instructions to help those in need, this weekend we are pivoting our plans and resources to partner with Union Mission to provide relief for flood victims in Southern West Virginia. The plans are developing over the next several hours and days, but our primary goal will be to fill a truck with water, food, and cleaning supplies. Those items will then be distributed by Union Mission who will know exactly where they should go.  Additional opportunities for on the ground assistance may develop as well.
Pastor Matt Friend has decided to change his message for Sunday and will be preaching on how God can use us in responding to emergencies (1 Thessalonians 2:1-8).
Starting tomorrow (Saturday) there will be a truck parked in front of our church where you can drop off supplies. Or you can bring your items on Sunday when you come to church.
Plans are developing rapidly and we will attempt to keep people updated on our web site and Facebook page.
Thank you for being a part of what God is doing through the ministry.