Pastor's Letter
Dear Friends,
Good morning, and welcome to Bible Center! We all come into worship services with unique joys and burdens, right? Thankfully, God invites us just as we are.
Have you ever felt lonely? It was one of the most basic fears we had as children. Whether it was something small–like being the last chosen for a kickball team–or something much worse–like the death of a spouse or close friend–we all know what it feels like to varying degrees.
Loneliness is not simply the absence of people. We can feel lonely at the mall, in our favorite downtown restaurant, at home with kids playing at our feet, in a crowded office, or even with thousands of Facebook friends.
Loneliness can be better described as the presence of the pain. What kind of pain? It's the painful feeling that no one knows you, loves you, cares about you, or even wants you around.
Thankfully, that's where Jesus' good news comes in! We've designed today's service to especially remind you that God knows you, loves you, and will never leave you alone. We're not a perfect church, but God is growing our understanding of community so we can better get to know you, love you, and prove that we also want you around.
I'm praying you will leave today believing that you don't live alone, work alone, or serve alone. To His followers, Jesus said, "I am with you always, even to the end of the age."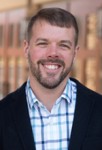 Matt Friend • Senior Pastor
@PastorMattBCC
Next Sunday's Message:
"Do it for the Benefits"
Psalm 84:11-12
Announcements
Got Questions?
If you're new, have questions, or need help with registration, giving, or BC Central, hosts and hostesses are available. Look for them in the black shirts standing under the (?) sign at the Info Desk. They'll be happy to assist you!
Keep Up With the Latest Church News
If you would like to get weekly updates, please go to BibleCenterChurch.com and enter your email address at the bottom of the page.
Bible Center Cares
As flood relief efforts continue, please let us know of any Bible Center attenders who have been impacted by the flooding. We want to make sure no one is overlooked. Mark the Communication  Tab, write in the names of those impacted (which may include you) and the best way to contact these individuals. Please also include your name and contact information in case we have any questions.
Tuesday Morning Ladies' Bible Study
Tuesdays • 9:30-10:45 AM • Southridge Campus, Rm. 2104 • Counter Culture by David Platt • How does God's Word equip us to respond to the social issues of our day? Led by Jane Schultz. Last meeting date is August 16.
Food Items Needed For Crossroads
Please sign up on BC Central or contact Sheri Skidmore to donate items for the UM Crossroads Dinner & Gospel Service. The dinner will be prepared on Thursday, July 28 solely from the food collected here. All items must be received by July 27. Volunteers are also needed to prepare and to serve.
Save the Date: Hymn Sing
Sunday, August 28 • 6 PM • Gathering Space • Come out for a night of worship as we sing some of our favorite hymns together.
You're Invited to Follow Along While the Word Is Being Read
If you would like a Bible in hand to follow readings during the sermon, we have Bibles located at the back of the Worship Center on both sides. Alternatively, the free app, "YouVersion Bible" can be downloaded to your mobile device now for easy access to a Bible anytime.
BCS Summer Craft & Vendor Show
Saturday, July 30 • 10 AM-4 PM • Oakhurst Campus, RAM Center • Love to shop? Love to look at unique things? Then come to the Craft & Vendor Show and help support Bible Center School at the same time! Cheerleaders will also be selling delicious concessions to pay for new uniforms. So invite your friends, like our Facebook page (facebook.com/bcscraftshow) and bring the whole family!
BCS Bus Drivers Wanted
Bible Center School is looking for bus drivers to transport students to and from southern WV on school days. A CDL is not required. There are 2 pick-up spots along the Rt. 119 route. If you're interested or have questions, contact Josh Bacchus at (304) 346-0431. You may also check the box on the Communication Tab.
Bible Center Church Directory
Be a part of  Bible Center's 2017 photo directory! Someone will be at the Mission Wall in the Gathering Space today to sign you up or answer any questions. If you'd like to register yourself, go to BibleCenterChurch.com. Help is also needed at check-in, so please mark the Communication Tab if you're interested. Shifts are not long and you can bring busywork, if time permits.