Pastor's Letter
Dear Friends,
Good morning, and welcome to Bible Center! We're glad you've joined us today. If you're new here, we hope you'll make yourself at home and stop by the Living Room (#2101) to receive a small gift of appreciation.
Please know I'm praying for your happiness, our pastors and staff are working for your happiness, but–more importantly–God is rooting for your happiness. In a greater way than we seek happiness in a trip to Ellen's Ice Cream or to the beach, God invites us to come to Him for ultimate satisfaction and joy.
The song writer wrote, "Delight yourself in the Lord; and He will give you the desires of your heart" (Psalm 37:4). Psalm 16:11 is one of my favorites, "In God's presence is fullness of joy; at His right hand there are pleasures forever."
Is it okay to do something for pleasure? Sure! God invented pleasure. Our longing to be happy is a universal and wholesome experience.
However, C. S. Lewis accurately summarized our condition when he said, "The Lord finds our desires not too strong, but too weak." In other words, our deepest and most enduring happiness is found only in God. He knows that the only way we'll be truly happy is through worshiping and serving Him.
The old Christian tradition could be better stated this way: "The chief end of men and women is to glorify God by enjoying Him forever." Let's enjoy the Lord today by worshiping and serving Him together!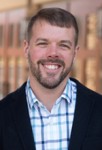 Matt Friend • Senior Pastor
@PastorMattBCC
Next Sunday's Message:
"When the Alarm Sounds"
Psalm 32
Announcements
Crave is Relocating
The Crave Bible Study will now meet at the Bible Center Church, Rm. 2101 at 6 PM on Sundays.
Girlfriends Get 2gether: A Bowling Bling
Thursday, July 28 • 7 PM • Galaxy Lanes • $8 • Today is the last day to register for the Bowling Bling. Pay online or at the Info Desk today!
Tuesday Morning Ladies' Bible Study
Tuesdays • 9:30-10:45 AM • Rm. 2104 • Counter Culture by David Platt • How does God's Word equip us to respond to the social issues of our day? Led by Jane Schultz. Last meeting date is August 16.
Food Items Needed For Crossroads
Please sign up on BC Central or contact Sheri Skidmore to donate items for the UM Crossroads Dinner & Gospel Service. The dinner will be prepared on Thursday, July 28 solely from the food collected here. All items must be received by July 27. Volunteers are also needed to prepare and serve.
Shawn Thornton
Taylor Books will host a book signing for Shawn Thornton (former pastor of Bible Center) on Thursday, July 28, 6:00-7:30 PM. Pastor Thornton's book, All But Normal: Life on Victory Road, will be available for purchase that night or, if you already own a copy, you can bring it to be signed.
Men's Fellowship Breakfast
Tuesday, August 2 • 7:30 AM • Shoney's • Dutch treat • All men of the church are invited!
AWANA Volunteers
Do you enjoy working with children? Do you love being active and seeing a side of church that you rarely see? Then be an AWANA Volunteer! You can serve between 1-4 times each month, and you'll be blessed by helping the next generation of Christians grow in the Lord! A free background check is required for all applicants. If you're interested, check the box on the  Communication Tab.
AWANA T&T Training
Thursday, August 4 • 7:00-8:30 PM • Rm. 3104 & 3105/06 • If you serve in the T&T ministry of AWANA, plan to attend the training session on the new material that will be used this club year.
Bridal Shower Invitation
Ladies, you are invited to a bridal shower for Molly Sunderland on Saturday, August 6 at noon in the Gathering Space. The bride is registered on MyRegistry.com. Please RSVP by July 31 to Lori Sunderland at lsunderland82@gmail.com.
Save the Date: Hymn Sing
Sunday, August 28 • 6 PM • Gathering Space • Come out for a night of worship as we sing some of our favorite hymns together!
BCS Summer Craft & Vendor Show
Saturday, July 30 • 10 AM-4 PM • RAM Center • Come and help support Bible Center School! Cheerleaders will also be selling delicious concessions to pay for new uniforms. So invite your friends, like our Facebook page (facebook.com/bcscraftshow) and bring the whole family!
Mini-Bus Drivers Wanted for Bible Center School
Like to drive? Want to help the school, but don't know how? BCS is looking for mini-bus drivers to transport students to and from southern WV on on a rotating basis. A CDL is not required. There are two pick-up spots along the Rt. 119 route. If you're interested or have questions, contact Josh Bacchus at (304) 346-0431. You may also check the box on the Communication Tab.
OWLS Baked Steak Luncheon by "Top Spot"
Sunday, August 21 • 12:30 PM • Oakhurst Campus, RIM • $11 • More details to come or you can check the box on the Communication Tab to register.
Girlfriends Get 2gether: An Epic Adventure
September 16-17 • Tickets are on sale for the fall event. The price for both days is $40 and includes a $10 coupon for the WAR Boutique. For Girlfriends ages 12-21, pay your age only! Stop by the table in the Gathering Space today.
Bible Center Church Directory
Be a part of  Bible Center's 2017 photo directory! Someone will be at the Mission Wall in the Gathering Space today to sign you up or answer any questions. If you'd like to register yourself, go to BibleCenterChurch.com/directory.