Pastor's Letter
Dear Friends,
Welcome to Bible Center! We're glad you've joined on this holiday weekend. We especially want to thank the Lord for His blessings upon our country and pray for its spiritual renewal.
What has led to America's prominence over these last 240 years? The answer can be summarized in two words: selflessness and sacrifice.
Our staff ministry team was reminded of this on Wednesday while helping with flood relief in the Clendenin area. While serving an elderly couple (who had not yet begun to dig out of the mud), one by one, personal treasures were hauled from their flooded back bedrooms. When one of our leaders emerged holding a folded American flag, the man of the house, a veteran, began to cry. For some reason, that moment triggered a flood of emotions he had held back since the flood waters first reached his home.
Our country has been blessed, not only by the sacrifices of so many brave men and women, but because of the sacrifice of God's Son, Jesus Christ. God has used our nation as a Gospel launching pad for centuries, and we pray it continues through churches like ours.
May God encourage your heart through today's worship service, and overwhelm you with gratitude as we remember all that this holiday weekend commemorates!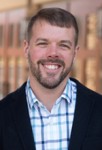 Matt Friend • Senior Pastor
@PastorMattBCC
Next Sunday's Message:
"Everyone Needs a Challenge"
Psalm 84:5-8
Announcements
Got Questions?
If you're new, have questions, or need help with registration, giving, or BC Central, hosts and hostesses are available. Look for them in the black shirts standing under the   ?   sign at the Info Desk. They'll be happy to assist you!
July/August Special Missions Project
For the next two months, our gifts will be used to assist Jim & Helen Alexander and Rob & Kristi Cady. Funds will be used towards a new computer and general ministry expenses, respectively.
Men's Fellowship Breakfast
Tuesday, July 5 • 7:30 AM • Shoney's • Dutch treat • All men of the church are invited!
Baptism
Our next baptism service is Sunday, July 10.
Tuesday Morning Ladies' Bible Study
July 12-August 16 • Tuesdays • 9:30-10:45 AM • Southridge Campus, Rm. 2104 • Counter Culture by David Platt • How does God's Word equip us to respond to the social issues of our day? Join us for this 6-week study, led by Jane Schultz.
Vacation Bible School Volunteers Needed
July 10-14 • 6-8 PM • To volunteer, go online to BibleCenterChurch.com/register. You may also check the box on the Communication Tab.
Camp Donations
Every year we have kids who need financial assistance to go to Bible camp. If you'd like to help, send your gift to Bible Center and mark it "Junior Camp." Donations can also be made online.
Keep Up With the Latest Church News
If you would like to get weekly updates, please go to BibleCenterChurch.com and enter your email address at the bottom of the page.
Bible Center School Yard Sale
Saturday, July 16 • 8 AM-2 PM • $25/table • RAM Center • Proceeds benefit Bible Center School and BCS Cheerleading. If you want to rent a table or have questions, email Jessica Bacchus or go to BibleCenterSchool.com/yardsale.
Bible Center Bikers 1st Ride
The Bible Center Bikers' first ride, a lunch ride to Pomeroy, OH, has been rescheduled to Saturday, July 16. We will meet at Bible Center Church (Southridge Campus) at 10:30 AM and pull out at 11 AM. If you are interested or have any questions, contact Kent Rymer at jkrymer@gmail.com or (304) 610-3159. Join us on the road for fun and fellowship!
Girlfriends Get 2gether: A Bowling Bling
Thursday, July 28 • 7 PM • $8/girlfriend • Galaxy Lanes • Whether or not bowling is up your alley, come and join us for a great time! There will be prizes for various categories, including Best Strike Celebration and–of course–Most Bling! More details next week.
BCS Summer Craft & Vendor Show
Saturday, July 30 • 10 AM-4 PM • Oakhurst Campus, RAM Center • Love to shop? Love to look at unique things? Then come to the Craft & Vendor Show and help support Bible Center School at the same time! Cheerleaders will also be selling delicious concessions to pay for new uniforms. So invite your friends, like our Facebook page (facebook.com/bcscraftshow) and bring the whole family!
BCS Bus Drivers Wanted
Bible Center School is looking for bus drivers to transport students to and from southern WV on school days. A CDL is not required. There are 2 pick up spots are along the Rt. 119 route. If you're interested or have questions, contact Josh Bacchus at (304) 346-0431. You may also check the box on the Communication Tab.