Pastor's Letter
Dear Friends,
Welcome! On behalf of our pastors and staff, it's our joy to have you here today.
Although I'm away with my family on vacation, I'm with you in spirit. Right now, I'm missing two things in particular: the people of this church and the place where this church meets each Sunday!
If you're sitting near someone you haven't yet met, please introduce yourself. It's likely they are newer than you. Also, feel free to walk through the building and see where ministry happens seven days per week. Any of our greeters with nametags can give you a tour.
It's a special privilege to introduce today's speaker, Dr. Bill Tanzey. Bill serves as our Associate Pastor of Community Life, overseeing our Counseling Center, groups ministry and outreach vision.
You'll be blessed and challenged by Bill's message from Psalm 32. As he described his sermon to me, the Psalmist's words echoed in my soul, "Blessed is the one whose transgression is forgiven, whose sin is covered."
Frederick Buechner, a famous Christian author wrote, "To confess your sins to God is not to tell Him anything He doesn't already know. However, when you confess them, they become the bridge between you."
I'll be listening to this message with you online. Let's pray this prayer this morning, "O God, search my heart. Give me the humility of confession and the joy of forgiveness. May revival begin with me. Amen."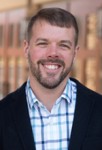 Matt Friend • Senior Pastor
@PastorMattBCC
Next Sunday's Message:
"The Prayer of Jabez"
1 Chronicles 4:9-10
Announcements
Got Questions?
If you're new, have questions, or need help hosts and hostesses are available. Look for them standing under the   ?   sign at the Info Desk. They'll be happy to assist you!
Attention Young Married Couples!
Today • 10:45 AM • You are invited to a picnic brunch on the North Lawn sponsored by the Converge ABF Class. Come join us for food and  fellowship, and learn how you can become a member of this dynamic group! All young married or engaged couples are welcome and encouraged to attend.
Men's Fellowship Breakfast
Tuesday, August 2 • 7:30 AM • Shoney's • Dutch treat • All men of the church are invited!
Wednesdays in August
For the first three Wednesdays in August, we will be meeting in Room 3105/06 for prayer meetings. Join us as we lift up our community and each other in prayer. Please refer to the "Summer at Bible Center" insert for more information.
AWANA Volunteers
Do you enjoy working with children? Do you love being active and seeing a side of church that you rarely see? Then be an AWANA Volunteer! You can serve between 1-4 times each month, and you'll be blessed by helping the next generation of Christians grow in the Lord! A free background check is required for all applicants. If you're interested, check the box on the  Communication Tab.
AWANA T&T Training
Thursday, August 4 • 7:00-8:30 PM • Rm. 3104 & 3105/06 • If you serve in the T&T ministry of AWANA, plan to attend the training session on the new material that will be used this club year.
Bridal Shower Invitation
Ladies, you are invited to a bridal shower for Molly Sunderland on Saturday, August 6 at noon in the Gathering Space. The bride is registered on MyRegistry.com. Please RSVP by July 31 to Lori Sunderland.
Girlfriends Serve 2gether
Ok, Girlfriends…We need volunteers for our Fall Event. Could you serve by greeting, decorating, helping the Women At Risk boutique or by serving refreshments? Let us know by signing up at the table in the Gathering Space or filling out the Communication Tab. Check your email for your assignment and plan to join us Sunday, August 14 at 3 PM in Room 3105/06 for an All-Volunteer Meeting.
Mini-Bus Drivers Wanted for Bible Center School
Retired? Want to help the school, but don't know how? BCS is looking for mini-bus drivers to transport students to and from southern WV on a rotating basis. A CDL is not required. There are two pick-up spots along the Rt. 119 route. If you're interested or have questions, contact Josh Bacchus at (304) 941-1704. You may also check the box on the Communication Tab.
Promotion Sunday
All children will be promoted to their next class on Sunday, August 14. 
Bible Center Bikers Ride 'n Dine
Saturday, August 20 • Pull out at 10:30 AM from Southridge Campus • Join us for a great ride and fellowship to Fayetteville, WV! We will also have lunch there. All riders are welcome. For more information call Kent or Carol Rymer (304) 766-6492 or email Kent at jkrymer@gmail.com.
OWLS Baked Steak Luncheon by "TopSpot"
Sunday, August 21 • 12:30 PM • Oakhurst Campus, RIM • $11 • TopSpot, named one of the 101 Unique Places to Dine in WV, will be catering. Also needed are 25 dessert entrées. Sign up at BibleCenterChurch.com/register or check the box on the Communication Tab.
Save the Date: Hymn Sing
Sunday, August 28 • 6 PM • Gathering Space • Come out for a night of worship as we sing some of our favorite hymns together!
Girlfriends Grow 2gether: An Epic Adventure
September 16-17 • Tickets are on sale for the fall event. The price for both days is $40 and includes a $10 coupon for the WAR Boutique. For Girlfriends ages 12-21, pay your age only! Stop by the table in the Gathering Space today.
Save the Date: OWLS Events
Friday, October 14 – Trip to American Mountain Theater in Elkins, WV
Thursday, December 1 – Trip to the Greenbrier Resort in White Sulphur Springs, WV
Saturday, December 10 – Christmas Baskets assembly and delivery