Robert Ballard • Pastor of Worship Ministries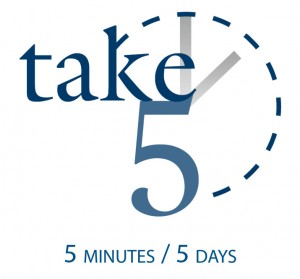 Your Mess is Your Message
God has blessed my wife, Erin, and I with three wonderful boys, ages 8, 5 and 2. Three boys in the house can make quite a mess in a short period of time. Maybe you can relate? For the Christian–just like in our homes–our lives, too, can be messy. We often don't want people to see the mess, but sometimes the mess proves that God has a greater plan. This week, we will look at 5 ways in which we can turn our mess into a message.
Monday: Broken and Imperfect
2 Corinthians 5:17
My sister is one of those people who loves to refurbish old furniture. Usually, when she finds these items, they have paint chipping off, dents and scratches in the wood, wobbly legs and peeling varnish, but you would not believe the results when she is finished! It looks like a new piece of furniture! And all of those places that made it previously look so unattractive have either been sanded away or are left to give the piece character. This is also the case for the Christian. We may have things that have happened in our lives that we wish we could hide away because they make us feel imperfect and broken, but this is where God can take us and make us into something new.
Thank God for the areas in your life where He has mended broken pieces.
Tuesday: Share Your Story
Acts 1:8
Once we grasp the fact that God has made us into a new creation, He desires for us to take our life story one step further: He wants us to share our story! When most people think about the magnitude of what God is asking us to do, we want to turn and run. Emotions of fear, embarrassment and shame can seep into our hearts and minds. However, the Holy Spirit will guide us as to whom and when we are to share our story. Telling your story is a powerful bridge for the Gospel message. It is simply a bridge to tell His story. God will prepare our hearts to share our story and, in just the same manner, He will prepare the hearts of the people receiving it.
Ask God to help you share your story in His time.
Wednesday: Embrace Believers
Ecclesiastes 4:9-10
One of the many great things about having a true friend is that they know all about you–the good, the bad, and the ugly. Many times, friends begin to connect with each other because of a similar life struggle they share. For example, someone who struggles with grief and the loss of a loved one can develop a deeper relationship with a believer who understands their sorrow and can help them deal with their grief. Ecclesiastes 4:9-10 says, "Two people are better than one, because they help each other succeed. If one person falls, the other can reach out and help. But someone who falls alone is in real trouble." Having a godly friend who can help you become accountable in your struggle is one of the most important steps to overcoming it.
Ask the Lord to show you who He has for you, as it may develop into one of the best friendships you ever have!

Thursday: Embrace Unbelievers
Matthew 5:16
I was on my way to work one morning and a short devotion came on the K-LOVE radio station. The pastor said, "This world is full of skeptics. They look for the truth in what we say by the way we live our lives." How true that is! Our co-workers, neighbors and friends are looking at us. They want to know that we really care about them and are willing to invest in them before they are willing to open up and let us in. In our culture today, forming relationships with unbelievers is the best way we are going to get the Good News to them. They have questions about life, God, and heaven, but aren't usually prone to asking those questions to a stranger. They are examining our lives–during good times and bad–to determine if this "being a follower of Jesus" thing is real. When we shine our light, we want people to see Him during all times of our lives. We want to show that we genuinely care about those who do not know Jesus.
Ask God to help you invest into the life of an unbeliever so that he or she may see Jesus in you.
Friday: God Is Faithful
Lamentations 3:22-23
One of my favorite hymns is "Great is Thy Faithfulness." The phrase "Morning, by morning new mercies I see" really speaks to my spirit. Lamentations 3:22-23 declares, "The steadfast love of the Lord never ceases; His mercies never come to an end; they are new every morning; great is Your faithfulness." We are all broken people and there are going to be times in our lives where we will fall. But as God's children, when we fall, we can get back up knowing that His love for us never changes. Each day we can live in the truth of His Word knowing that His mercy is endless and it is new everyday. We serve a faithful God. Trust in Him, as He desires to turn your mess into your message!
Thank the Lord for His faithfulness in your life.