Pastor's Letter
Dear Friends,
Good morning, and welcome to Bible Center! We're glad you've joined us today. If you're new here, please make yourself at home. We hope you'll stop by the Living Room (Room 2101) to receive a small gift of appreciation.
It was a joy to hear Pastor Spradling's sermon online last week. He enthusiastically kicked off our August series with the prayer of Jabez (1 Chronicles 4:9-10). If you missed it, let me invite you to check out the video online.
While resting on vacation, the Lord impressed me with this thought about Bible Center's future: "Dream no small dreams, for they stir not the hearts of men and women."
Every great accomplishment began as a dream. As Franklin Covey stated years ago, "All things are created twice. There's a mental (first) creation and a physical (second) creation." God invites us to allow our minds to wander outside the boundaries of what is and to imagine what could be.
For the early church, dreaming big dreams and praying big prayers went hand in hand. Impossible odds drove them to request unimaginable things from God.
What burdens challenge you this morning? May this worship service inspire us all to dream bigger dreams and pray bigger prayers!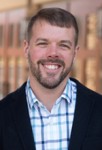 Matt Friend • Senior Pastor
@PastorMattBCC
Next Sunday's Message:
"Why Pray for Daily Bread"
Matthew 6:11
Announcements
Support Bible Center School… It's as Easy as 1-2-3!
Please take a moment to review the postcard that was placed on or near your seat. Keep it or give it to a friend as a reminder of how easy it can be to assist BCS children all year long.
Aftercare Help Needed
Bible Center School is looking for individuals sixteen years old and over to work in the aftercare program. He/She will work alongside another more experienced employee on weekdays, 3:15-5:30 PM. Contact Josh Bacchus at (304) 941-1704 to apply.
AWANA Volunteers
Do you enjoy working with children and seeing a side of church that you don't often see? Then be an AWANA Volunteer! Duties vary and you can serve 1-4 times/month. You'll be blessed by helping the next generation grow in the Lord! A free background check is required. If you're interested, check the box on the Communication Tab.
Global Outreach Committee Meeting
Today • 2 PM • Room 2104
Girlfriends Serve 2gether
Volunteers are needed for the Fall Event. Could you serve by greeting, decorating, helping the WAR boutique or serving refreshments? Let us know by signing up at the Missions Wall today. Then join us at 3 PM this afternoon in Room 3105/06 for an All-Volunteer Meeting.
Baptism Class
Tomorrow • 6:30 PM • Room 2104 • If you're interested in being baptized, we ask that you attend this special Baptismal class. Come with your salvation testimony written out and bring a photo or be prepared to have one taken. The next baptism service, on September 11, will be an outdoor baptism! Contact Pastor Thompson, or check the "Baptism" box on the Communication Tab.
Girlfriends Grow 2gether: An Epic Adventure
September 16-17 • The early bird price for both days is $40 and includes a $10 coupon for the WAR Boutique. Rates go up after August 15, so stop by the table in the Gathering Space today!
Drivers Wanted for Bible Center School
BCS is looking for mini-bus drivers on a rotating basis. A CDL is not required. If you're interested, contact Josh Bacchus at (304) 941-1704.
AWANA Club (K-5th Grade)
Club starts August 17, and meets every Wednesday night at 6:30-8:00 PM. If you would like to enroll your child in AWANA, check the box on the Communication Tab or contact Pastor Thompson.
Bible Center Bikers Ride 'n Dine
Saturday, August 20 • 10:30 AM pull out • Southridge Campus parking lot • Join us for a great ride and fellowship to Fayetteville, WV! All riders are welcome and we'll have lunch there. For more information call Kent or Carol Rymer at (304) 766-6492 or email Kent at jkrymer@gmail.com.
Food Items Needed For Crossroads
Sign up on BC Central or contact Sheri Skidmore to donate items for the UM Crossroads Dinner & Gospel Service. The dinner will be prepared on Thursday, August 25 solely from the food collected here. Items must be received by August 24. Volunteers are also needed to prepare and to serve.
Night of Activity (3rd-5th Grades)
Friday, August 26 • 6:30-9:00 PM • $15/child • Invite a friend and join us for a night of lazer tag, belly bumpers and sponge dodgeball! Food will also be served. To register, fill out a flyer available at North & South Check-In Stations or online.
Hymn Sing
Sunday, August 28 • 6 PM • Gathering Space • Come out for a night of worship as we sing some of our favorite hymns together!
Red Cross Blood Drive
Monday, August 29 • 9 AM-2 PM • the RIM • The Red Cross has notified us of an urgent need for blood donations. To donate, make an appointment at RedCrossBlood.org and enter "BCC" in the search field. Donors will also receive a free t-shirt.
Save the Date: Church on the Levee
Sunday, September 25 • 10:30 AM • Haddad Riverfront Park • This will be combined, single church service. More details to come.
Do You Know a College-Age Student?
The Care Ministry would love to send cards to students from Bible Center Church! If you are–or if you know of–someone attending college or other post-secondary institution, fill out the Communication Tab or email Wanda Casto (wandawv@frontier.com). Include the student's name, school and address, major, year in school, email, mobile number, and birthday.