Pastor's Letter
Dear Friends,
Good morning, and welcome to Bible Center. We're thrilled you're here!
We're about to enter my favorite time of year–fall. Soon our forests will be skirted by seas of autumn gold and rust-colored leaves. It's intriguing to watch how they fall and float on the mighty Kanawha, Coal, and Elk Rivers. When the wind blows, the water animates.
Even though it's still warm during the day, a chill has already crept into our evening air. I'm not a fan of wintry blusters and the two feet of snow that blanketed our city last year; however, the cool breeze announces that a new season is at hand. The smell of pumpkin spice will soon waft from our coffee shops and West Virginia hunters will return to the woods.
I'm especially encouraged by new life-giving rhythms emerging here at Bible Center. The innovative Workshop schedule was just published (go to BibleCenterChurch.com/Workshops). Tonight is our first of many hymn sings out near the fireplace (6 PM). Next Sunday we begin our new sermon series: Steps. We are all on a journey; God simply invites us to take our next step. Soon we'll begin Community Group sign-ups (launching 9/18), and enjoy special events like an outdoor baptism (9/11), an annual women's event (9/16-17), a combined Sunday service on the Levee (9/25), Starting Point membership classes (10/2), and a Walk Thru the Bible mini-conference (10/8).
May this bulletin be your travel guide to a place of deeper spiritual connection. It's our pleasure to journey with you!
M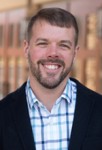 att Friend • Senior Pastor
@PastorMattBCC
Next Sunday's Message:
"Worship"
Psalm 67
Announcements
Welcome, Bible Center Guests!
If you're new to Bible Center, please come to the Living Room, two doors away from the Info Desk, after the service. We would love to meet you and answer any questions you may have!
Got Questions?
If you have any questions or need help with event registration, hosts and hostesses Will be happy to assist you. Look for them in the black shirts standing under the (?) sign at the Info Desk.
Deacons/Finance Committee Meeting
Today • 4:00-5:30PM • Room 1123 • New Deacons and Finance Committee members are asked to attend the orientation at 3 PM also.
Red Cross Blood Drive
Tomorrow • 9 AM-2 PM • Bible Center School, RIM • To donate blood, make an appointment at RedCrossBlood.org and enter BCC in the field.
Water Station Volunteers Needed
Saturday, September 3 • 7-11 AM • 1403 Kanawha Blvd. • Volunteers are needed to help at the Charleston Distance Run. Drinks and supplies will be provided, but volunteers should bring a lawn chair. If you're interested, contact Sheri Skidmore, or check the box on the Communication Tab.
Men's Fellowship Breakfast
Tuesday, September 6 • 7:30 AM • Shoney's  • Dutch treat • All men of the church are invited!
Bowling & Pizza (3rd-5th Grades)
Friday, September 9 • 6:30-8:30 PM • Galaxy Lanes in Kanawha City • $10/child • Make plans to attend another fun night for any boy or girl! We will bowl as many games as we can get in. Contact Pastor Thompson if you have any questions.
Bible Center in 10
Sunday, September 11 • After both services, Pastor Friend will take 10 minutes to share our church vision and mission, as well as paths for people to get involved. If you're new and interested in learning about Bible Center, please meet us at the front left section of the Worship Center (the pulpit's right side).
Sparks Hike (K-2nd Grades)
Friday, September 23 • 6:30-9:00 PM • Southridge Calling all Sparkies and their families! Join us for the annual hike and bonfire. A flyer is online and information will be sent home with your Sparkie.
Church Mini-Bus Drivers Needed
Bus drivers, man or woman, are needed Sundays. A CDL is not required. Interested? Email Christy Corbin. 
Aftercare Help Needed
Bible Center School is looking for individuals 16 years old and over to work in the aftercare program weekdays 3:15-5:30 PM. Contact Josh Bacchus at (304) 941-1704 or to apply.
Bible Center Church Directory
Don't think you've missed being photographed for the directory… September and October sign ups are under way! A host or hostess will be at the Info Desk kiosk to schedule appointments, or you may fill out a Communication Tab in order to be contacted. Photo sessions dates are September 6-17 and October 4-15. (No photography on Sundays and Mondays.) Or register yourself, go to BibleCenterChurch.com/directory.
AWANA Volunteers Needed
Volunteers are needed for Wednesday night AWANAs! Duties vary and you can serve 1-4 times/month. You'll be blessed by helping the next generation grow in the Lord! If you're interested, check the box on the Communication Tab.
AWANA Club (K-5th Grades)
AWANA has begun, but it's never too late to enroll your child. Check the box on the Communication Tab or contact Pastor Thompson if you have any questions.
Save the Date: Walk Thru the Bible Conference
Saturday, October 8 • 9 AM-4 PM • Worship Center • Everyone's invited! More details to come.
Save the Date: Trip to Israel, the Holy Land
July 10-23, 2017 • Take a group tour to "follow in Jesus' footsteps." We'll be visiting the locales mentioned in the Bible. Contact Pastor Bill Tanzey to receive a detailed travel itinerary and list of requirements, or check the box on the Communication Tab.