Sunday, August 28 • 6 PM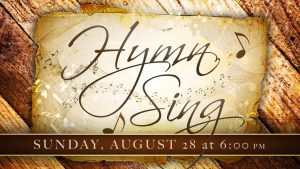 Come out for a night of worship as we sing some of our favorite hymns together!
Randy Peters will be accompanying on piano, and Pastor Robert will be leading our corporate time of worship as we sing praises to God.
Following the Hymn Sing will be a reception honoring Mr. Peters who is retiring after faithfully serving as Bible Center's accompanist for 25 years. All are invited!