Saturday, September 3 • 1403 Kanawha Blvd.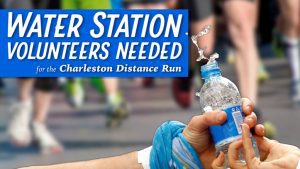 Volunteers are needed to help set up, hand out drinks, and pick up discarded cups at the Charleston Distance Run. Please arrive by 7 AM.
Duties will conclude 10:30-11 AM. Drinks and supplies will be furnished, but volunteers should bring a lawn chair. If you're interested, contact Sheri Skidmore by August 29, or check the box on the Communication Tab.
Details
Location:  1403 Kanawha Boulevard
Arrive @ 7 AM (to set-up & make Gatorade)
Multiple Races – First race starts @ 7:30 AM
City will provide:  water, ice, Gatorade mix, cups, cooler, trays & table.
Volunteers may want to bring a chair.
Volunteers will hand out drinks, pick up cups, and give encouragement.
Duties conclude between 10:30-11:00 AM when City picks up table/supplies.