Pastor's Letter
Dear Friends,
Welcome to Bible Center! It's our joy to have you here.
At the turn of the century, many organizations published their "2020 Vision." With a play on words, they outlined what they would do in the next 20 years. However, the world has drastically changed. Today 20-, 10-, and even 5-year visions are obsolete.
With a spirit of humility, today launches our fall sermon series to cast vision for where God is leading our church in the next 3 years. Let's approach the future with prayer and flexibility toward God.
Today's sermon answers the question, "What will our teaching and preaching look like in 2020?" Among other things, I'm praying God grows the creativity of all Bible Center teaching and preaching.
Jesus was the world's greatest communicator. Even His enemies recognized Him as a master teacher. Our Lord artfully taught deep truth by using simple objects (like sparrows and water wells) and by telling stories (about a prodigal son and a farmer sewing seed).
We are pleased to offer another creative learning opportunity in next Saturday's Walk Thru the Bible event. World-class Bible teacher, Larry Bell, will be here to help us grasp the entire Old Testament in a few short hours. The hundreds who attended this event last time still remember it as one of the most memorable learning events of their lives. I hope you'll join Sarah and me and sign up today on the Bible Center homepage or on Facebook.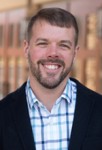 For the City,
Matt Friend • Senior Pastor
@PastorMattBCC
Next Sunday's Message:
Guest Speaker Larry Bell
from Walk Thru the Bible
Announcements
Got Questions?
If you're new, have questions, or need help, hosts and hostesses are available. Look for them standing under the ( ? ) sign at the Info Desk. They'll be happy to assist you!
Keep Up With the Latest Church News
If you would like to get weekly updates, go to our website, BibleCenterChurch.com, and enter your email address at the bottom of the page; or write your information on the Communication Tab and place it in the offering basket.
Global Outreach Committee Meeting
Today • 2 PM • Rm. 2104
Items, Volunteers & Healthcare Volunteers Needed for Local Community Outreach
Bible Center will be aiding WV Health Right as they conduct free dental, vision, and medical clinics for local flood victims at Elkview Middle School. We will collect the following: cases of water, foam lunch trays, and boxes of pre-wrapped cutlery. Drop off your donation at the Mission Wall by Oct. 19. If you'd also like to help load and/or transport the items on Friday afternoon, Oct. 21, sign up via the Communication Tab or email Paula Toney. Dentists, optometrists, physicians, and nurses–as well as general support volunteers–are still needed.  Go to ramusa.org/volunteer to register or call (304) 414-5930.
Girlfriends Give 2gether: Clothing & Supplies Drive
Now through Oct. 9, support the victims in W.A.R. safe houses by dropping off the following items at the Gathering Space Mission Wall: coats, school supplies, cosmetics, socks, and prom and wedding dresses. Flyers with more details are available at the drop-off table.
Women's Ministry Prayer Opportunities
If you'd like to subscribe to the Women's Ministry to share prayer requests, email biblecenterwomen@gmail.com. Also, two new prayer groups are now available:
For moms of any age school children: Mondays • 6:30-7:30 PM • Bible Center, Prayer Room • Contact Megan Keffer at megs9@frontier.com.
For moms of high schoolers: Fridays • 8:30-9:30 AM • At the home of Lisa Pack • Contact Mrs. Pack at (304) 552-4500 or lisalpack@gmail.com.
CCRA Basketball League
Register now thru Oct. 23 for the Charleston Church Recreation Assoc. Basketball League. Players must have been attending Bible Center at least twice a month starting Sept. 2016. Forms are available on our web page and at North and South Check-In Stations.
RAM Center Open Gym
Begins October 6 • Thursdays • 8-10 PM • The RAM Center will have open gym hours for basketball play for men 20 years old and over. Call Brice Long at (405) 820-7503 for more information. You may also contact Dick Riffe at (304) 741-4662.
Sparkie Fun Night (K-2nd Grades)
Friday, October 14 • 6:30-8:30 PM • This great evening includes ice cream treats, a scavenger hunt, crafts, and games. Go to either Check-In Station to pay and fill out a permission form. You can also go online to download and print the permission form.
Spotlight (3rd-5th Grades)
Friday, October 21 • 7-9 PM • $5 • North side of church building (meet at BASE Camp) • Any child who likes to run, hide and search for friends with a flashlight will not want to miss this fun, evening activity! Invite a friend! Food and drink included.  Go to either Check-In Station to pay and fill out a permission form. You can also go online to download and print the permission form.
Save the Date: Family Vision Night
Sunday, October 30 • 6 PM
Girlfriends Get 2gether: Just Bead It
Friday, November 4 • 7 PM • South AWANA Room • $5 • Join us for a jewelry-making bracelet bonanza led by Rachel Moon. Payment due with registration. Register at BibleCenterChurch.com or at the Info Desk.
Children's Choir (K-5th Grades)
Parents of any child interested in singing in the Children's Choir at Christmastime please contact Mary Ann Nelson at maryanelson@gmail.com. Rehearsals will take place between Sunday services starting in mid-October and ending in mid-December. The Children's Choir will then perform at the Night of Worship on Sunday, Dec. 11.