Pastor's Letter
Dear Friends,
Welcome to Bible Center! It's our joy to have you here.
However, please don't come back next Sunday! Have you ever heard a pastor say that? Perhaps I should explain.
Next Sunday is our Church on the Levee. Instead of meeting here for two services, we'll all meet in downtown Charleston at Haddad Riverfront Park (600 Kanawha Boulevard East, 25301) for one unified service at 10:30 AM. I hope you'll join us!
Why have a service on the Levee? The goal is to uniquely celebrate God's grace in our church and in our city. Meeting outside the building reminds us that the church is people. Being in downtown Charleston retells the story of our small beginning, over 73 years ago. Hearing a toddler sing beside an older saint assures us that the church is multi-generational. Seeing the choir and band lead together proves that the gospel is bigger than any preference or style.
The boulevard has been reserved; all equipment has been rented; Chase Plaza has been freely offered for our use; food trucks have been secured; bouncy houses have been obtained; and the municipal parking garage has been made available.
So, please do come back next Sunday, but not to this location. We hope you'll join us at the Levee by 10:30 AM to celebrate God's grace to our church and to our city!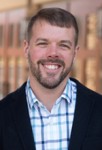 For the City,
Matt Friend • Senior Pastor
@PastorMattBCC
Next Sunday's Message:
"God's Grace: In Our Church. In Our City"
Ephesians 4
Announcements
Deacon's/Finance Committee Meeting
Today • 4 PM • Room 1123
Girlfriends Give 2gether: Clothing/Supplies Drive
Now through Oct. 9, support the victims in W.A.R. safe houses by dropping off the following items at the Gathering Space Mission Wall: coats, school supplies, cosmetics, socks, and prom and wedding dresses. Flyers with more details are available at the drop-off table.
More Workshops To Come
Below is a list of additional new, fall workshops. For detailed information on any class, go to BibleCenterChurch.com/workshops or pick up a booklet at the Info Desk anytime.
Coaching for Ushers • Led by Pastor Lee Walker • Monday, Sept. 19 @ 6:45 PM
The Gospel of Mark, by Lisa Harper • Led by Lisa Pack (For women) • Tuesdays, Sept. 20-Nov. 1 @ 9:30 AM
Expecting to See Jesus, by Anne Graham Lotz • Led by Susan Beeler (For women) • Tuesdays, Sept. 20-Nov. 15 @ 6:45 PM
Leadership 2: How to Lead Your Group Toward Care • Led by Pastor Chad Cowan • Wednesdays, Sept. 21-Oct. 19 @ 6:45 PM
The Doctrine of the Holy Spirit • Led by Pastor Matt Friend • Sept. 21-Oct. 12 @ 6:45 PM
Food Items Needed For Crossroads
Sign up on BC Central or contact Sheri Skidmore to donate items for the UM Crossroads Dinner & Gospel Service. The dinner will be prepared on Thursday, Sept. 22 solely from the food collected here. All items must be received by Sept. 21. Volunteers are also needed to prepare and to serve.
Sparks Hike (K-2nd Grades)
Friday, September 23 • 6:30 PM • Join us for the annual hike and bonfire. A flyer is online and information will be sent home with your Sparkie.
OWLS Brunch 'n Snack Pack Fill Up
Saturday, September 24 • 10 AM • Gathering Space • Free • Enjoy a light brunch, fellowship and a hymn sing led by Randy Peters. Afterwards, the OWLS will fill 600 lunch bags, which will be delivered by Madison Methodist, to needy kids in Boone and Logan counties. RSVP by 5 PM on Sept. 20 by emailing Judy Mercer, or mark the Communication Tab.
Silver Ring Thing (Teens & Young Adults)
Saturday, October 1 • 7 PM • Free • Bible Center School, RIM • Silver Ring Thing is a concert-like event containing music, videos and skits which call attention to culture's casual view of love and relationships and shows us God has a better way for us to live. There will also be a special, parents-only session. For more info go to SilverRingThing.com.
BCS Almost Heaven XC 5k Trail Race
Saturday, October 1 • 10:30 AM • Bible Center Church trail • To register, pick up a form at the Info Desk or the school office, or go to TriStateRacer.com. The entry fee is $20 if it is received before Sept. 25, otherwise, it is $30. Additional promotions are available. If you have any questions, contact Scott Whoolery.
Starting Point (4-week class)
October 2-23 • Sundays • 10:45-11:45 AM • Rm. 3104 • For those considering making Bible Center their church home, or becoming a member, Starting Point will guide you to a deeper understanding of our Church's vision and doctrine. Register by marking the Communication Tab or going to BibleCenterChurch.com/register.
CCRA Basketball League
Registrations will be available Oct. 2-23 for the Charleston Church Recreation Association Basketball League. All players must have been attending Bible Center at least twice a month starting Sept. 2016. Forms will be made available on our web page and at North and South Check-In Stations.
Women's Ministry Prayer Opportunities
If you'd like to subscribe to the Women's Ministry to share prayer requests, email biblecenterwomen@gmail.com. Also, two new prayer groups are now available:
For moms of any age school children: Mondays, starting Sept. 12 • 5:30-6:30 PM • Bible Center, Prayer Room • Contact Megan Keffer.
For moms of high schoolers: Fridays, starting Sept. 16 • 8:30-9:30 AM • Lisa Pack's home • Contact Lisa.
Bible Center's 2017 Church Directory
Remaining photography dates are Oct. 4-15. Register in person after the service, fill out a Communication Tab, or call the church office.