Girlfriends Get 2gether: Jewelry Making – Bracelet Bonanza
Friday, November 4 • Bible Center Church • 7 pm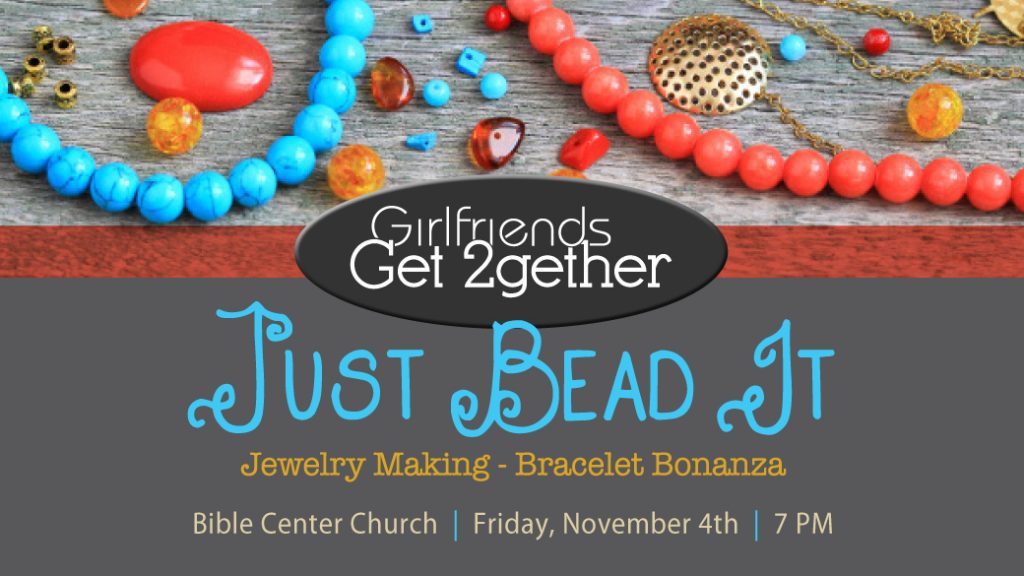 Grab a girlfriend or three and come design and create your own simple, yet stylish, beaded wire bracelets.  Give them as a gift or wear them for the holidays.  Best of all, just enjoy some girl time and yummy snacks. Step-by-Step instructions and supplies for 2 bracelets included for just $5.
Register
Online by Sunday, October 30; or
At the Info Desk on Sundays.