Pastor's Letter
Dear Friends,
Welcome to Bible Center! If you're new here, you've chosen a great Sunday to join us.
Today, I'll be rolling out a free gift from the Bible Center family to you. Through our partnership with RightNow Media, you now have free access to the biggest video Bible study library in the world! Over 14,000 videos (from speakers similar to ours) provide great content for groups, classes, adults, students, kids, and family Bible studies.
Our staff has been testing the content for weeks. I've enjoyed the leadership videos while running on the Nautilus treadmill. (Anything to forget the pain!) Sarah has found the ladies content especially encouraging and plans to use it as she mentors our daughters.
If you are a member or regular attender, hopefully you received your email invitation this morning. If we didn't have your address, or if it was lost in cyberspace, please visit BibleCenterChurch.com or our social media outlets to gain quick access. After creating your brief profile through our account, you can access the videos anytime through the RightNow app on your phones, tablets, Roku or Apple TV.
Why am I thrilled with this new tool? Because we can always learn more about God from his Word. This tool will be a welcome addition to the biblical teaching we already provide, but meets an additional need during the many hours when you're not here.
Please share it with your friends!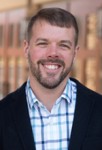 For the City,
Matt Friend • Senior Pastor
@PastorMattBCC
Next Sunday's Message:
"How Will our Worship Services Feel in 2020?"
Colossians 3:1-17
Announcements
Got Questions?
If you're new, have questions, or need help, hosts and hostesses are available. Look for them standing under the (?) sign at the Info Desk. They'll be happy to assist you!
Baptismal Class
Tomorrow • 6:30 PM • Rm. 2104 • If you are interested in being baptized, we ask that you attend our Baptismal class. Please come prepared with your salvation testimony written out and bring a current photo or be prepared to have one taken. The next baptism service will be Sunday, Nov. 13.
Elders Meeting
Thursday, October 20 • 6:30 PM • Rm. 3102
CCRA Basketball Coaches Needed
The CCRA needs basketball coaches for K-5th grade teams. If you would like to coach a team, contact Pastor Richard, or fill out a Communication Tab.
CCRA Basketball League
Register now thru Oct. 23 for the Charleston Church Recreation Assoc. Basketball League. Players must have been attending Bible Center at least twice a month starting Sept. 2016. Forms are available on our web page and at North and South Check-In Stations.
BCS & Chitck-fil-A Spirit Day
Wednesday, October 19 •  5-9 PM • Bible Center School is having Spirit Day again! Support the school and get great food at the same time! 15% of the proceeds will be donated to Bible Center School when the coupon is presented.
Spotlight (3rd-5th Grades)
Friday, October 21 • 7-9 PM • $5 • North side of church building (meet at BASE Camp) Any child who likes to run, hide and search for friends with a flashlight will not want to miss this fun, evening activity! Invite a friend! Food and drink included.  Go to either Check-In Station to pay and fill out a permission form. You can also go online to download and print the permission form.
Combined Deacon's/Finance Committee Meeting
Sunday, October 23 • 3:00 PM • Rm. 1123
Keep Up With the Latest Church News
If you would like to get weekly updates, go to our website, BibleCenterChurch.com, and enter your email address at the bottom of the page; or write your information on the Communication Tab and place it in the offering basket.
Fallapalooza (Element & Fusion)
Sunday, October 23 • 4-8 PM • Bible Center Recreation Field • FREE • Enjoy hot dogs, pizza, and s'mores by a campfire. We'll also be playing Capture the Flag. Bring some friends, too! For more information or to make reservations, email Tiffany Korth.
Food Items Needed For Crossroads
Please sign up on BC Central or contact Sheri Skidmore to donate items for the UM Crossroads Dinner & Gospel Service. The dinner will be prepared on Thursday, Oct. 27 solely from the food collected here. All items must be received by Oct. 26. Volunteers are also needed to prepare and serve.
Sept/Oct Special Missions Project
Our gifts will be used to assist Stephanie & Andy Pace, serving in Peru with ABWE. Gifts will be used toward medical expenses and Stephanie's tuition. Please mark your checks: Special Missions Project.
RAM Center Open Gym
Thursdays • 8-10 PM • The RAM Center will have open gym hours for basketball play for men 20 years old and over. Contact Dick Riffe.
Save the Date: Trip to Israel, the Holy Land
July 10-23, 2017 • Take a group tour with Pastor Tanzey and Larry Bell to follow in Jesus' footsteps! We'll be visiting the locales mentioned in the Bible. Check the box on the Communication Tab to receive a detailed travel itinerary.
Children's Choir (K-5th Grades)
Parents of any child interested in singing in the Children's Choir at Christmastime please contact Mary Ann Nelson. Rehearsals will take place between Sunday services starting in mid-October and ending in mid-December. The Children's Choir will then perform at the Night of Worship on Sunday, Dec. 11.