Pastor's Letter
Dear Friends,
Welcome to Bible Center! It's our joy to have you here.
Have you ever wondered why we gather for worship each Sunday? Christians have been assembling in this way for two millennia, but why? Three words remind me why days like today are so important: we remember, we reach, and we rehearse.
Each part of our worship service is designed to help us remember God's grace. When we sing, teach, greet, pray, serve, read, give, announce and celebrate, we are not only reminding ourselves of God's promises, but we are also reminding the people who sit around us. As God has been faithful to his people for generations, He will be faithful to us.
Furthermore, we also ask, "What neighbors and friends are not yet part of our church, or any church? How can we better reach out to them and invite them here?" God's vision is always bigger than ours. He desires for all people to praise Him, from all cultures and walks of life. If you are new to church, we pray today's service will point you to God.
Finally, we gather each Sunday to rehearse for eternity. One writer calls our services "echoes from the future." So, welcome to heaven practice!
I pray you'll find today's service to be helpful, encouraging, challenging and healing.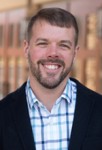 For the City,
Matt Friend • Senior Pastor
@PastorMattBCC
Next Sunday's Message:
"How will we make more disciples in 2020?"
Acts 2:42-47
Announcements
Got Questions?
If you're new, have questions, or need help, hosts and hostesses are available. Look for them standing under the (?) sign at the Info Desk. They'll be happy to assist you!
Fallapalooza (Element & Fusion)
Tonight • 4-7 PM • Bible Center Recreation Field • FREE • Bring a friend and enjoy hot dogs, pizza, and s'mores by a campfire. We'll also be playing Capture the Flag. To RSVP, email Tiffany Korth.
Combined Deacon's/Finance Meeting
Today • 3:30 PM • Rm. 1123
CCRA Basketball Coaches Needed
The CCRA needs basketball coaches for K-5th grade teams. If you would like to coach a team, contact Pastor Thompson, or fill out a Communication Tab.
CCRA Basketball Registration Ends Today
Registration for the Charleston Church Recreation Association Basketball League ends today. Each player must have registered in order to play on any of the church teams. Forms are available on our web page and at North and South Check-In Stations.
Food Items Needed For Crossroads
Please sign up on BC Central or contact Sheri Skidmore to donate items for the UM Crossroads Dinner & Gospel Service. The dinner will be prepared on Thursday, Oct. 27 solely from the food collected here. All items must be received by Oct. 26. Volunteers are also needed to prepare and serve.
Men's Fellowship Breakfast
Tuesday, November 1 • 7:30 AM • Shoney's Dutch treat • All men of the church are invited!
BCS Veterans Day Program
Friday, November 11 • 10 AM Reception, 10:30 AM Program • Southridge Campus • The Bible Center School children will host a program to honor the men and women who protect us and have served their country. Guest speaker will be Lieutenant Colonel Carl "Chuck" Kinder, US Army (Ret.). Everyone is invited to the reception and program.
Canned Food Collection
Next Sunday kicks off the annual Union Mission Thanksgiving Food Distribution. To help those who are in need this season, please bring in your non-perishable food donations Oct. 30-Nov. 16. Items can be left at the Mission Wall at the church or at the front hallway at Bible Center School.
Volunteers Needed for the Union Mission Thanksgiving Food Distribution
Saturday, November 19 • Volunteers will also be needed at the Food Distribution. If you are interested or would like more information, go to the church website, contact Sheri Skidmore, or check the box on the Communication Tab.
Sept/Oct Special Missions Project
Our gifts will be used to assist Stephanie & Andy Pace, serving in Peru with ABWE. Gifts will be used toward medical expenses and Stephanie's tuition. Please mark your checks: Special Missions Project.
The Bible Center 2017 Photo Directory
The final days for the church photo directory are fast approaching and the remaining dates are Nov. 25-Dec.3 (no photography on Sunday and Monday). Families who have college students or relatives in town for the holiday are encouraged to schedule an appointment at this time. Go to BibleCenterChurch.com/directory, or email Roslyn Dy or check the box on the Communication Tab.