Pastor's Letter
Dear Friends,
Welcome to Bible Center! If you're new here, you've chosen a great Sunday to join us.
May I ask you to consider coming back this evening at 6:00 PM?
Four times per year we gather for Family Vision Nights. On what do these short meetings focus?
First, we emphasize family. Family Vision Nights are for anyone who calls Bible Center Church their home–members and attenders. From 6:00-7:15 PM, we'll celebrate recent evidences of God's grace, look to the future and dream, and clarify any questions through an 8-pastor Q & A. Impactful meetings like these help us encourage one another.
Furthermore, we highlight vision. Tonight, we'll roll out the new BCC app, distribute dream plans (maps of how God can use our 96 acres to bless our city), and share vision for upcoming staff hires and ministries that will allow us to be a church Charleston can't live without. Our children will even receive kid-friendly versions of the map, and those who enjoy coloring will receive a packet of crayons to make their own creative notes.
You'll notice several unusual things tonight… Our staff ministry team will be your greeters, a section of our parking lot will be roped off for a children's trunk or treat (immediately following), kids will be wearing their Halloween costumes, and your car can drive away with a new BCC magnet.
So, please join us at 6:00 PM to envision what God can do in and through our church family!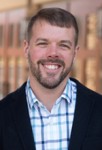 For the City,
Matt Friend • Senior Pastor
@PastorMattBCC
Next Sunday's Message:
"How to Have a Great Election Day"
1 Timothy 2:1-7
Announcements
Got Questions?
If you're new, have questions, or need help, hosts and hostesses are available. Look for them standing under the (?) sign at the Info Desk. They'll be happy to assist you!
Fall Back!
Today is the last Sunday before Daylight Saving Time. On Saturday, Nov. 5, set your clocks back one hour before going to bed and gain an extra hour of sleep!
New Workshops for Fall 2016
For detailed information on a class, go to BibleCenterChurch.com/workshops.
Leadership 3: How to Lead Your Group Toward Discipleship
Led by Pastor Bill Tanzey
Wednesdays, Oct. 26-Nov. 16 • 6:45 PM
Group leaders need attend only 1 of the 4 classes.
The Bible & Interpretation 2
Led by Pastor Chad Cowan
Thursdays, Oct. 27-Nov. 17 • 6:45 PM
Men's Fellowship Breakfast
Tuesday, November 1 • 7:30 AM • • Shoney's on Kanawha Blvd. • All men of the church are invited! Dutch treat.
BCS Veterans Day Program
Friday, November 11 • 10 AM Reception, 10:30 AM Program • Southridge Campus • The Bible Center School children will host a program to honor the men and women who protect us and have served their country. Guest speaker will be Lieutenant Colonel Carl "Chuck" Kinder, US Army (Ret.). Everyone is invited to the reception and program.
Keep Up With the Latest
Bible Center Church is committed to communicating any events and important information, such as inclement weather alerts. Please make sure that the information we have for you is up to date by going on to BC Central website or calling the church office at (304)346-0431. In addition, follow us on social media… Go to BibleCenterChurch.com and click on any of the social media icons at the top right corner of the page to follow.
You're Invited to Follow Along While the Word Is Being Read
If you would like a Bible to follow readings during the sermon, we have Bibles at the back of the Worship Center. A Bible is also accessible through the new Bible Center app. Download it anytime to your mobile device!
CCRA Basketball Coaches Needed
The CCRA needs basketball coaches for K-5th grade teams. If you would like to coach a team, contact Pastor Richard, or fill out a Communication Tab.
Custodian Position Available
Bible Center Church has an opening for a part-time, evening shift custodian. Interested parties should contact Steve DeBord or call the church office at (304)346-0431.
Sept/Oct Special Missions Project
Tomorrow is the last day to give to our missionaries, Stephanie & Andy Pace, in Peru. Gifts will be used toward medical expenses and Stephanie's tuition. Please mark your checks: Special Missions Project.
It's Time to Deck the Halls
We'll be decorating the church for the Christmas Season on Tuesday, November 29 at 6:00 PM. If you'd like to help, email Paula Toney, or call the church office. The more the merrier!
OWLS Trip to the Greenbrier
Thursday, December 1 • $10 • Take a road trip to see the beautiful fall foliage and holiday decorations at the Greenbrier Resort in White Sulphur Springs! Lunch is on your own. More details coming.
Save-the-Date!
OWLS Christmas Brunch: Saturday, December 10
Lost & Found
Missing your Bible or dish? Stop by the Lost & Found, located in the South stairwell on Level One. Unclaimed items of all types are there–one may be yours. Happy Hunting!