Pastor's Letter
Dear Friends,
Good morning, and welcome to Bible Center! On behalf of our pastors and staff, it's a joy to have you here today.
I'm honored to introduce our guest speaker, and my friend, Mr. Larry Bell. Larry has taught extensively with Walk Thru The Bible Ministries since 1987 and led us through an unforgettable event yesterday. Thankfully, he has blessed us by staying over an extra day to speak.
Larry has West Virginia roots! After graduating from Fairmont State University, having majored in Sociology and Psychology, he earned a Master of Science degree from WVU in Rehabilitation Counseling. He is a Licensed Professional Counselor (LPC) in West Virginia and Virginia, and holds national certification as a Certified Rehabilitation Counselor (CRC). God has uniquely equipped him to assist individuals battling depression, anxiety, marital concerns, family of origin difficulties, and parenting skills.
Larry has been married to his wife, Deanna, for 42 years. They have 2 children and 3 granddaughters. Along with serving God's church, Larry enjoys tennis and travel. He'll be leading our Israel tour next summer. (Visit BibleCenterChurch.com/Israel for more information.)
Please join me in welcoming Larry and Deanna back to Charleston!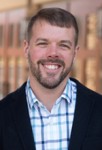 For the City,
Matt Friend • Senior Pastor
@PastorMattBCC
Next Sunday's Message:
"What Will Be Most Important to Us in 2020?"
Colossians 1
Announcements
No Parenting Workshop Tomorrow
There will be no "Parenting Is Heart Work" workshop tomorrow, Oct. 10. Classes will resume the following Monday, Oct. 17.
Got Questions?
If you're new, have questions, or need help hosts and hostesses are available. Look for them standing under the (?) sign at the Info Desk. They'll be happy to assist you!
Keep Up With the Latest Church News
If you would like to get weekly updates, go to our website, BibleCenterChurch.com, and enter your email address at the bottom of the page; or write your information on the Communication Tab and place it in the offering basket.
Girlfriends Give 2gether: Clothing & Supplies Drive
Today is the last day to support the victims in W.A.R. safe houses. Drop off the following items near the Mission Wall's coat racks: coats, school supplies, cosmetics, socks, and prom and wedding dresses. Flyers with more details are available at the drop-off table.
RAM Center Open Gym
Thursdays • 8-10 PM • The RAM Center will have open gym hours for basketball play for men 20 years old and over. Call Brice Long at (405) 820-7503 for more information. You may also contact Dick Riffe.
Sparkie Fun Night (K-2nd Grades)
Friday, October 14 • 6:30-8:30 PM • This great evening includes ice cream treats, a scavenger hunt, crafts, and games. Go to either Check-In Station to pay and fill out a permission form. You can also go online to download and print the permission form.
Baptismal Class
Monday, October 17 • 6:30 PM • Rm. 2104 • If you are interested in being baptized, we ask that you attend our Baptismal class. Please come prepared with your salvation testimony written out and bring a current photo or be prepared to have one taken. The next baptism service will be Sunday, Nov. 13.
BCS & Chick-Fil-A Spirit Day
Wednesday, October 19 •  5-9 PM • Bible Center School is having Spirit Day again! Come and sup-port the school and get great food at the same time! 15% of the proceeds will be donated to Bible Center School when the coupon is presented.
Food Items Needed For Crossroads
Please sign up on BC Central or contact Sheri Skidmore to donate items for the UM Crossroads Dinner & Gospel Service. The dinner will be prepared on Thursday, Oct. 20 solely from the food collected here. All items must be received by Oct. 19. Volunteers are also needed to prepare and serve.
Spotlight (3rd-5th Grades)
Friday, October 21 • 7-9 PM • $5 • North side of church building (meet at BASE Camp) • Any child who likes to run, hide and search for friends with a flashlight will not want to miss this fun, evening activity! Invite a friend! Food and drink included.  Go to either Check-In Station to pay and fill out a permission form. You can also go online to download and print the permission form.
CCRA Basketball League
Register now thru Oct. 23 for the Charleston Church Recreation Assoc. Basketball League. Players must have been attending Bible Center at least twice a month starting Sept. 2016. Forms are available on our web page and at North and South Check-In Stations.
Sept/Oct Special Missions Project
Our gifts will be used to assist Stephanie & Andy Pace, serving in Peru with ABWE. Gifts will be used toward medical expenses and Stephanie's tuition. Please mark your checks: Special Missions Project.
Girlfriends Get 2gether: Just Bead It
Friday, November 4 • 7 PM • South AWANA Room • $5 • Join us for a jewelry-making bracelet bonanza led by Rachel Moon. Payment due with registration. Register at BibleCenterChurch.com or at the Info Desk.
Children's Choir (K-5th Grades)
Parents of any child interested in singing in the Children's Choir at Christmastime please contact Mary Ann Nelson. Rehearsals will take place between Sunday services beginning Oct. 16. The Children's Choir will then perform at the Night of Worship on Sunday, Dec. 11.
Save the Date: Trip to Israel, the Holy Land
July 10-23, 2017 • Take a group tour to follow in Jesus' footsteps! We'll be visiting the locales mentioned in the Bible. Contact Pastor Bill Tanzey to receive detailed travel requirements and itinerary, or check the box on the Communication Tab.