Pastor's Letter
Dear Friends,
Since our beginning, Bible Center has tried to take Jesus' good news to all nations. The first printed bulletin from the first worship service (Sunday, March 7, 1943) declares, "The City Bible Center is active in world faith missions!" I keep a copy of it in my office as a reminder.
Each year, God enables us to support new churches in Ukraine, a new hospital in Togo, a children's ministry in Hungary, a school in Mexico, a leadership academy in Kosovo, an athletic ministry in South Africa, and a seminary in Jordan.
Today, we have the privilege of hearing from one of our own fellow West Virginians, Jack Russell. Jack and his wife, Suzie, were Poca High School sweethearts. After graduating from WVSU in Industrial Tech and working as a contractor for 15 years, Jack answered the Lord's call to take his first pastorate in Red House, WV. Six years later (1990), the Lord led him to join New Tribes Mission, through which they have planted churches among the Simba villages of Bolivia. After 15 years of hard work, Jack has completed the first Bible in Simba, a dialect of the Guarani language.
Since they call Bible Center their home when stateside, and since God is using them to do amazing things, it's my joy to introduce the Russells to you as part of this morning's sermon.
May God bless you, your family and friends with an enjoyable Thanksgiving!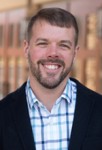 For the City,
Matt Friend • Senior Pastor
@PastorMattBCC
Next Sunday's Message:
How Will We Serve the Kanawha Valley in 2020 & Beyond?
John 5:18-24
Announcements
Come By… 9-to-5!
Our church family is encouraged to view our campus as a regular part of our weekly lives, so come by! Your Bible Center Church building is open every weekday, 9 AM to 5 PM. You'll find open doors and smiling faces.
Relax in the Gathering Space, pray in our Prayer Room, enjoy the new Library, or simply rest and unwind.
Hike, bike, walk, jog, or stroll through the beautiful outdoor areas that God has provided for us.
Feel free to bring a friend, or come by yourself, and enjoy our pleasant surroundings.
GriefShare: Surviving the Holidays
Tonight • 6-8 PM • Rm. 2104 • If you're anxious about the upcoming holidays and wondering how you'll make it through this normally celebratory time of the year, consider attending this special seminar. You will learn:
What to do about traditions and other changes;
Helpful tips for surviving social events; and
How to discover hope for your future.
The class consists of a 40-minute video, a book, and personal discussion (optional). This seminar is open to the public as well as to BCC attenders.
ManUp! 9th Annual Thanksgiving Eve Luncheon
Wednesday, November 23 • 11:45 AM-1:00 PM • Join us for our Annual Thanksgiving Eve Luncheon at the Brick Salt Restaurant inside the Marriott. Enjoy a delicious lunch buffet with music and great fellowship! This year's speaker will be Pastor Matt Friend. Registration is not required. Cost is $15. For questions, email Bill Tanzey.
It's Time to Deck the Halls
We'll be decorating the church for Christmas on Tuesday, November 29 at 6 PM. If you'd like to help, email Paula Toney.
OWLS Trip to the Greenbrier
Thursday, December 1 • $10 • Take a road trip to see the holiday decorations! Please arrive at Bible Center School by 7:45 AM. Lunch is on your own. Questions? Email Judy Mercer.
Special Needs "Buddy"
Children's Ministry has opportunities for adults to be one-on-one companions to children with special needs. A caring heart, a love for our Lord, and a willingness to complete a background check are all you need! Email Michelle Thompson.
Bible Center School Bus Driver Needed 
BCS has an opening for a bus driver from 3:00-4:15 PM. Pay is $10/run. Email Josh Bacchus or call the school at (304) 941-1704.
Message Series Conclusion
Join us next Sunday! Pastor Matt will be delivering the final message in the 2020 Vision series. If you missed Family Vision Night on Oct. 30th, come to hear some of the details. If you were here that night, learn the biblical foundation behind it. "The Children's Home Society" and "Mission West Virginia" will also be with us.
OWLS Christmas Brunch & Baskets
Saturday, December 10 • 9:30 AM • Calling all OWLS! We will be having a brunch with music and assembling baskets to our friends with special needs. Items and monetary donations are also being accepted for baskets. To view the list of needed items, reserve a seat for the brunch, or volunteer for basket delivery, contact Judy Mercer or go to BibleCenterChurch.com/register.
Christmas Service Nursery Volunteers
Bible Center will have birth to 2-year-old nurseries at the 4 PM Saturday service and the 10 AM Sunday service. If you are willing to volunteer during either service, email Michelle Thompson (mthompson). Families or groups who would like to serve together are also welcome.
Baptismal Class
Monday, December 12 • 6:30 PM • Rm. 2104 • If you are interested in being baptized, we ask that you attend our Baptismal class. Please come prepared with your salvation testimony written out and bring a current photo or be prepared to have one taken. The next Baptism service will be on Sunday, January 8, 2017.
Family Skating Party
Friday, December 16 • 5:45-7:45 PM • $6/person • You and your family are invited to attend our Family Skating Night at South Charleston Memorial Ice Arena (near Target). This is not a church only event–the rink will be open to the public.