Pastor's Letter
Dear Friends,
Welcome to Bible Center! It's our joy to have you here.
Have you ever wondered why we gather for worship each Sunday? Christians have been assembling in this way for two millennia, but why? Three words remind me why days like today are so important: we remember, we reach, and we rehearse.
Each part of our worship service is designed to help us remember God's grace. When we sing, teach, greet, pray, serve, read, give, announce and celebrate, we are not only reminding ourselves of God's promises, but we are also reminding the people who sit around us. As God has been faithful to his people for generations, He will be faithful to us.
Furthermore, we also ask, "What neighbors and friends are not yet part of our church, or any church? How can we better reach out to them and invite them here?" God's vision is always bigger than ours. He desires for all people to praise Him, from all cultures and walks of life. If you are new to church, we pray today's service will point you to God.
Finally, we gather each Sunday to rehearse for eternity. One writer calls our services "echoes from the future." So, welcome to heaven practice!
I pray you'll find today's service to be helpful, encouraging, challenging and healing.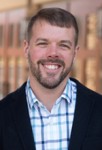 For the City,
Matt Friend • Senior Pastor
@PastorMattBCC
Next Sunday's Message:
How Will We Reach the Next Generation?
Deuteronomy 6
Announcements
Got Questions?
If you're new, have questions, or need help, hosts and hostesses are available. Look for them standing under the (?) sign at the Info Desk. They'll be happy to assist you!
BCS Veterans Day Program
Friday, November 11 • 10:00 AM Reception • 10:30 AM Program • Bible Center Church • The Bible Center School children will host a program to honor the men and women who protect us and have served their country. Guest speaker will be Lieutenant Colonel Carl "Chuck" Kinder, US Army (Ret.). Everyone is invited to the reception and program.
BCS Veterans Day Wallpaper
Dekstop and mobile wallpapers from the BCS Veterans Day Program are available at BibleCenterSchool.com/downloads.
AWANA Collection
Children are encouraged to bring canned goods to AWANA for the Union Mission Food Distribution. Items will be collected through Wednesday, November 16.
Elders Meeting
Thursday, November 17 • 6:30 PM • Rm. 3102
GriefShare: Surviving the Holidays
Sunday, November 20 • 6-8 PM • Rm. 2104 If you're dreading the upcoming holidays and wondering how you'll make it through this normally celebratory time of the year, please consider attending this special GriefShare seminar. Led by Sue Peros, you will learn:
How to deal with your many emotions;
What to do about traditions and other changes;
Helpful tips for surviving social events; and
How to discover hope for your future.
The class consists of a 40-minute video, a book, and personal discussion (optional). This seminar is open to the public as well as BCC attenders.
Thanksgiving Service
Bible Center's Thanksgiving service will be on Tuesday, November 22 at 6:30 PM.
ManUp! Ministries 9th Annual Thanksgiving Eve Luncheon
Wednesday, November 23 • 11:45 AM-1:00 PM • You're invited! Join us for the ManUp! 9th Annual Thanksgiving Eve Luncheon at the Red Brick Restaurant inside the Charleston Marriott Hotel. Enjoy a delicious buffet lunch with music, good fellowship and guaranteed blessings! This year's speaker will be Pastor Matt Friend. Registration is not required.
Follow Along While the Word Is Being Read
If you would like a Bible to follow readings during the sermon, they at the back of the Worship Center on both sides. A Bible is also accessible through the new Bible Center app. Download it anytime to your mobile device!
Custodian Position Available
Bible Center Church has an opening for a part-time, evening shift custodian. Anyone interested should contact Steve DeBord or call the church office at (304) 346-0431.
It's Time to Deck the Halls
We'll be decorating the church for the Christmas Season on Tuesday, November 29 at 6 PM. If you'd like to help, check the box on the Communication Tab or email Paula Toney. The more, the merrier!
OWLS Trip to the Greenbrier
Thursday, December 1 • $10 per person • Take a road trip to see the beautiful fall foliage and holiday decorations at the Greenbrier Resort in White Sulphur Springs! Lunch is on your own. More details to come.
Parent's Night Out
Saturday, December 3 • 4-7 PM • Parent's Night Out is back! Registration starts November 13. Stay tuned for more details.
Save the Date
The OWLS Christmas Brunch will be on Saturday, December 10, and the OWLS will also assemble and deliver Christmas baskets at this time. More details to come.