Wednesday, December 14 • 6:30 PM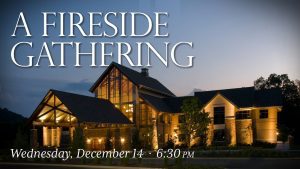 Join us in front of the fireplace for an evening of Christmas music and celebration.  In addition to a Christmas devotional from Pastor Matt, we will enjoy a special brass musical number, join together in singing some of the familiar Christmas carols, and enjoy delicious Christmas cookies and hot chocolate.
AWANA, Element and Fusion will also be celebrating Christmas in their usual locations.