Pastor's Letter
Dear Friends,
Welcome to Bible Center! On behalf of our pastors and staff, it's a joy to have you here.
Can you believe it's only 14 days until Christmas? This is, by far, my favorite time of year. However, a recent trip to Walmart reminded me how hectic it can be. Even choosing a parking spot causes me to question Herbert Spencer's "survival of the fittest" theory.
Do you have a special place where you can retreat, read, rest or recharge, especially over the holidays? Let me invite you to use our (your) church building as such a place through the week.
Sociologists tell us that space is transformed into place when we assign specific value to a location. Serene indoor settings and wide open outdoor spaces help us recover from our busy schedules and hear God's voice afresh and anew. Almost daily I speak with someone who has escaped here to 100 Bible Center Drive to enjoy quiet time on one of our couches, or to stroll through the woods on one of our trails. Thanks to the Christmas Decoration Team, it's prettier than ever around here!
Please make yourself at home. Worship with us. Belong with us. Serve with us. Enjoy the fireplace and the coffee. Above all, we pray you'll hear God's still small voice this Christmas season and be renewed in your spirit!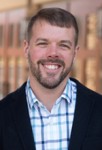 For the City,
Matt Friend • Senior Pastor
@PastorMattBCC
Next Sunday's Message:
Anna: Ordinary Widow. Extraordinary Sacrifice.
Luke 2:36-38
Announcements
Keep Up With the Latest Church News
If you would like to get church news or last minute updates, go to BibleCenterChurch.com and enter your email address at the bottom of the page.
Our Daily Bread in Large Print
Bible Center now carries Our Daily Bread in large print format, so stop by the Info Desk if you would like a copy.
Christmas Service Nursery Volunteers
Bible Center will have birth to 2-year-old nurseries at the 4 PM Saturday service and the 10 AM Sunday service. If you are willing to volunteer during either service, email Michelle Thompson. Families or groups who would like to serve together are also welcome.
CCRA Basketball
Schedules are available for our 3rd-12th grade teams on ccrawv.org. Schedules for our K-2nd grade teams will be available after Christmas.
Bible Center School Christmas Program: Cookin' Up Christmas
Tuesday, December 13 • 7 PM • Bible Center Church Worship Center • Everyone is invited! Join Paula Queen, Emerald Lasagna, Martha Steward, and others for a fun evening of collecting recipes and cooking together. BCS 3rd-5th graders will present a program showcasing drama and music and in the process, we'll see what the real recipe of Christmas is–God's love!
Baptismal Class
Monday, December 12 • 6:30 PM • Rm. 2104 If you are interested in being baptized, we ask that you attend our Baptismal class. Please come prepared with your salvation testimony written out and bring a current photo or be prepared to have one taken. The next Baptism service will be on Sunday, January 8, 2017.
Family Skating Party
Friday, December 16 • 5:45-7:45 PM • South Charleston Memorial Ice Arena (near Target) • $6 • Everyone's invited! This is not a church only event–the rink will be open to the public.
Volunteers Needed for the Union Mission Gospel Service & Christmas Food Distribution
Saturday, December 17 • If you are interested in serving at the Christmas Food Distribution, contact Sheri Skidmore.
Did You Miss Getting Your Picture Taken?
If you missed scheduling a session for the 2017 Photo Directory and would still like to participate, there's still a way. You may either submit a horizontal photograph along with your name and contact information, or your information without a photo. Your info should include: name(s) with children listed from older to younger regardless of how they're positioned in the picture; an address; and either 2 phone numbers or 1 phone number and 1 email address. For submissions or questions, contact Roslyn Dy.
Children's Ministry Special Needs "Buddy"
The Children's Ministry has opportunities for adults to be one-on-one companions during our services to children with special needs. A caring heart, a love for our Lord, and a willingness to complete a background check are all you need! Email Michelle Thompson.
Notes of Thanks
Bible Center now has a page where anyone  may leave a thank you note to the church. To write or view messages, go to BibleCenterChurch.com/thanks.
Appreciation
Special thanks to the staff of Winter Floral for decorating our Gathering Space tree this year.