Pastor's Letter
Dear Friends,
Welcome to Bible Center! We're glad you've joined us this Christmas season.
Let me invite you back next weekend for our special communion and candlelight Christmas services. All three will be identical: 4 PM & 6 PM on Saturday, and 10 AM on Sunday. Each will last one hour, will feature a children's story, and will end with us all singing Silent Night.
This month we've been looking at obscure characters in the Christmas story, people who are little known and seldom discussed. While it makes for a great carol, the Little Drummer Boy isn't found in the Bible; however, many others are.
Today's character is a widow named Anna. She's only discussed in three verses of the Bible (Luke 2:36-38), but God noticed her and wanted her included in the Christmas story. God saw her faithfulness, observed her worship, heard her prayers, received her thankfulness and loved her enthusiasm for salvation.
Do you ever feel insignificant? Has it been a while since someone reminded you that you matter to God and others? Did you come today asking the Lord for a word of hope, tailored just for you?
Our pastors and staff are praying that God will communicate His grace to you today, just as He was gracious to Anna. May each aspect of today's service (Christmas music, biblical encouragement, meaningful prayers, holiday decorations, sacrificial emphasis, and conversations with others) renew your hope in God's plan for you, your family, our region, and our world!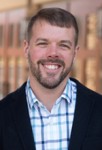 For the City,
Matt Friend • Senior Pastor
@PastorMattBCC
Next Sunday's Message:
Jesus: Ordinary Baby. Extraordinary God.
Luke 2:1-14
Announcements
Got Questions?
If you're new, have questions, or need help, hosts and hostesses are available. Look for them standing under the (?) sign at the Info Desk. They'll be happy to assist you!
The Bible Center App
Are you looking for a quick way to message or connect with us? Use the Bible Center app to look up or register for an event, submit a prayer request, or let us know you visited. Download the app from your usual app store or go to BibleCenterChurch.com/app.
Memorial Poinsettias Brochure
The 2016 Memorial Poinsettias brochure is now at the Info Desk. Anyone may pick up a copy.
Food Items Needed For Crossroads
Sign up on BC Central or contact Sheri Skidmore to donate items for the Union Mission Crossroads Dinner & Gospel Service. The dinner will be prepared on Thursday, Dec. 22 solely from the food collected here. All items must be received by the end of Dec. 21. Volunteers are also needed to prepare and to serve.
Our Daily Bread in Large Print
Bible Center now carries Our Daily Bread in large print format, so stop by the Info Desk if you would like a copy.
Christmas Service Nursery Volunteers
Bible Center will have birth to 2-year-old nurseries at the 4 PM Saturday service and the 10 AM Sunday service. If you are willing to volunteer during either service, email Michelle Thompson. Families or groups who would like to serve together are also welcome.
CCRA Basketball
Schedules are available for our 3rd-12th grade teams on ccrawv.org. Schedules for our K-2nd grade teams will be available after Christmas.
Men's Fellowship Breakfast
Tuesday, January 3 • 7:30 AM • Shoney's on Kanawha Blvd. • Dutch treat • All men of the church are invited!
Follow Along While the Word Is Being Read
If you would like a Bible to follow readings during the sermon, they are at the back of the Worship Center on both sides. A Bible is also accessible through the new Bible Center app. Download the app anytime from your mobile device or go to BibleCenterChurch.com/app to read or listen to the Bible.
Un-Decking the Halls
Tuesday, January 3 • 6-9 PM • If you'd like to help take the Christmas decorations down, sign up via the Communication Tab or App.
Baptism
There will be a baptism service on Sunday, January 8. If you are interested in being baptized or have questions about baptism, contact Pastor Richard Thompson.
Children's Ministry Special Needs "Buddy"
The Children's Ministry has opportunities for adults to be one-on-one companions during our services to children with special needs. A caring heart, a love for our Lord, and a willingness to complete a background check are all you need! Email Michelle Thompson.
Pick Up Your Directory Picture
If you had your picture taken for the directory and did not purchase any portraits, your free 8×10 photo may still be at the Info Desk. Stop by during worship times on Sundays or 9 AM-5 PM on any weekday to get your photograph.
Notes of Thanks
Bible Center now has a page where anyone may leave a thank you note to the church. To write or view messages, go to BibleCenterChurch.com/thanks
Keep Up With the Latest Church News
If you would like to receive weekly church news or last minute updates, go to BibleCenterChurch.com and enter your email address at the bottom of the page.
Appreciation
Special thanks to the staff of Winter Floral for decorating our Gathering Space tree this year.
2017 WinterJam
Friday, January 6 • Concert begins at 7 PM and the doors open at 6 PM • Charleston Civic Center • See 10 performers for $10 • For more information go to 2017.jamtour.com.