Pastor's Letter
Dear Friends,
Merry Christmas and welcome to Bible Center! We're glad you've joined us this weekend.
Christmas is a time for partying. When history's greatest news was delivered to earth, the angels cheered, Glory to God in highest heaven, and peace on earth to those with whom God is pleased (Luke 2:14 NLT). The shepherds clocked out of work early to join the party. The Magi traveled thousands of miles to catch the action. Even the most elderly saints joined the celebration.
As we worship our Lord and Savior today, let's be encouraged to remember that He invented joy. From eternity past, the Father, Son and Holy Spirit expressed perfect delight and love for one another. Ecclesiastes reminds us that for everything there is a season (3:1). This list includes a time for laughing, dancing, hugging, loving and peace-seeking. Matthew, one of Jesus' followers, informs us that Jesus was known for excessive celebration (9:10-12; 11:19).
The writer of Hebrews describes Him as being anointed with the oil of gladness (Hebrews 1:9).
During today's service, I pray you'll enjoy the candle lights, communion, Christmas carols, reading of the children's story, prayers and more. This weekend, I hope you can relish in an extra serving of turkey or ham, or in that extra moose-mug of eggnog. However, most of all, let's delight in knowing that our God came to us in Jesus Christ. Let's see Christmas for what it was designed to be – the world's biggest celebration!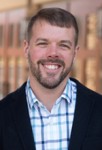 For the City,
Matt Friend • Senior Pastor
@PastorMattBCC
Next Sunday's Message:
God Accepts Me
Psalm 139:1-6
Announcements
Got Questions?
If you're new, have questions, or need help, hosts and hostesses are available. Look for them standing under the (?) sign at the Info Desk. They'll be happy to assist you!
The Bible Center App
Are you looking for a quick way to message or connect with us? Use the Bible Center app to look up or register for an event, submit a prayer request, or let us know you visited.
Follow Along While the Word Is Being Read
If you would like a Bible to follow readings during the sermon, they are at the back of the Worship Center on both sides. A Bible is also accessible through the new Bible Center app.
Un-Decking the Halls
Tuesday, January 3 • 6-9 PM • If you'd like to help take the Christmas decorations down, sign up via the Communication Tab or App.
Memorial Poinsettias Brochure
The 2016 Memorial Poinsettias brochure is now at the Info Desk. Anyone may pick up a copy.
Memorial Poinsettias
Thank you for sharing the memory of your loved one with us in such a special way this year. If you ordered a poinsettia, you may take it home following the Christmas Day service. All poinsettias must be picked up by Jan. 4.
Where the Giving Goes Video
If you enjoyed last Sunday's video, "Where the Giving Goes," you can view it again on BibleCenterChurch.com – click on the "End of Year Giving" graphic on the front of the page.
AWANA
AWANA Club resumes on Wednesday, January 4. Clubbers who need to catch up on their handbook work may do so during the break.
Men's Fellowship Breakfast
Tuesday, January 3 • 7:30 AM • Shoney's • Dutch treat • All men of the church are invited!
Baptism
There will be a baptism service Jan. 8. If you are interested in being baptized or have questions about baptism, contact Pastor Richard Thompson or fill out the Communication Tab.
Keep Up With the Latest Church News
If you'd like to receive weekly church news or last minute updates, go to BibleCenterChurch.com and enter your email at the bottom of the page.
Winter Swim Party (3rd-5th Grades)
Friday, January 13 • 9-11 PM • SC Community Center • $5/person or $10/family • Family & friends are invited! Younger siblings must have parental supervision. Pay at the door.
CCRA Basketball
Schedules for our 3rd-12th grade teams are currently available, while schedules for our K-2nd grade teams will be available this week or the next. Go to ccrawv.org
2016 Christmas Card Offering (CCO)
This year's offering is for Jack & Susie Russell with New Tribes Mission. Rooted in WV and part of the Bible Center family, they have spent 10+ yrs. translating the Bible into Simba Guarani, a language spoken by 9,000 people in the remote villages of Bolivia. Our goal was $35,000 to provide them with a 4WD vehicle, Bible-delivery expenses, and a bakery oven for one of their converts to start a mission-minded business. We are about $10,000 away from our goal. Please consider giving to this mission by Dec. 31, and mark your check, cash, or e-payment as "CCO."
Save the Date: OWLS Chili & Game Night (Adults ages 55+)
Friday, January 27 • 5-8 PM • At the RIM (Bible Center School) • Details to come • Are you Older, Wiser, Livelier? Then join us for food, fun, and fellowship! If you are interested in attending an OWLS event or receiving the OWLS newsletter, contact Pastor Chad Cowan or Judy Mercer.
Pick Up Your Directory Picture
If you had your picture taken for the directory and did not purchase any portraits, your 8×10 photo may still be at the Info Desk.