Pastor's Letter
Dear Friends,
Happy New Year and welcome to Bible Center! Thank you for allowing us to be part of your New Year's tradition.
New Year's celebrations vary depending on your culture. In Spain, people bolt down a dozen grapes–symbolizing their hopes for the months ahead. Because pigs represent prosperity in some cultures, pork appears on the New Year's Eve table in places like Cuba, Austria, Hungary and Portugal. Residents of Sweden and Norway serve rice pudding with an almond hidden inside. Whoever finds the almond is told to expect 12 months of good fortune.
In the US, the most iconic New Year's tradition is the dropping of a giant ball in Times Square at midnight. Millions of people watch the event, which has taken place almost every year since 1907. Over time, the ball itself has ballooned from a 700-pound, iron and wood orb to a brightly lit sphere 12 feet in diameter and weighing nearly 12,000 pounds. Various towns across America have developed their own versions of the Times Square ritual, organizing public drops of items such as pickles (Dillsburg, PA) to possums (Tallapoosa, GA).
What are your hopes, dreams and resolutions for 2017? Goals are good–they can even be godly; however, please hear God's invitation to accept yourself before you try to change yourself. Today we'll see that the truest thing about you is what God says and thinks about you. May God give us a great month together studying Psalm 139!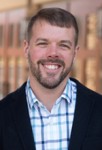 For the City,
Matt Friend • Senior Pastor
@PastorMattBCC
Next Sunday's Message:
God is With Me
Psalm 139:7-12
Announcements
Got Questions?
If you're new, have questions, or need help, hosts and hostesses are available. Look for them standing under the (?) sign at the Info Desk. They'll be happy to assist you!
The Bible Center App
Are you looking for a quick way to message or connect with us? Use the Bible Center app to look up or register for an event, submit a prayer request, or let us know you visited.
Follow Along While the Word Is Being Read
If you would like a Bible to follow readings during the sermon, they are at the back of the Worship Center on both sides. A Bible is also accessible through the new Bible Center app.
Un-Decking the Halls
Tuesday, January 3 • 6-9 PM • If you'd like to help take the Christmas decorations down, sign up via the Communication Tab or App.
Memorial Poinsettias Brochure
The 2016 Memorial Poinsettias brochure is now at the Info Desk. Anyone may pick up a copy.
Memorial Poinsettias
Thank you for sharing the memory of your loved one with us in such a special way this year. If you ordered a poinsettia, you may take it home today. All poinsettias must be picked up by this Wednesday, January 4.
AWANA
AWANA Club resumes this Wednesday, January 4. Clubbers who need to catch up on their handbook work may do so during the break.
Men's Fellowship Breakfast
Tuesday, January 3 • 7:30 AM • Shoney's • Dutch treat • All men of the church are invited!
Baptism
There will be a baptism service Jan. 8. If you are interested in being baptized or have questions about baptism, contact Pastor Richard Thompson (rthompson) or fill out the Communication Tab.
Come By… 9-to-5!
Our church family is encouraged to view our campus as a regular part of our weekly lives, so come by! Your Bible Center Church building is open every weekday, 9 AM to 5 PM. You'll find open doors and smiling faces.
Relax in the Gathering Space or pray in our Prayer Room.
Hike, bike, walk, jog, or stroll through the outdoor areas God has provided for us.
Offering Envelopes
Numbered offering envelopes will be made available later in January. If you have any questions regarding giving, contact Michael Adkins.
Keep Up With the Latest Church News
If you'd like to receive weekly church news or last minute updates, go to BibleCenterChurch.com and enter your email at the bottom of the page.
Winter Swim Party
Friday, January 13 • 9-11 PM • SC Community Center • $5/person or $10/family • Family & friends are invited! Younger siblings must have parental supervision. Pay at the door.
CCRA Basketball
Schedules for our 3rd-12th grade teams are currently available, while schedules for our K-2nd grade teams will be available this week or the next. Go to ccrawv.org.
Save the Date: OWLS Chili & Game Night (Adults ages 55+)
Friday, January 27 • 5-8 PM • At the RIM (Bible Center School) • Details to come • Are you Older, Wiser, Livelier? Then join us for food, fun, and fellowship! If you are interested in attending an OWLS event or receiving the OWLS newsletter, contact Pastor Chad Cowan or Judy Mercer.
Pick Up Your Directory Picture
If you had your picture taken for the directory and did not purchase any portraits, your 8×10 photo may still be at the Info Desk.
Notes of Thanks
Bible Center now has a page where anyone may leave a thank you note to the church. To write or view messages, go to BibleCenterChurch.com/thanks.