Pastor's Letter
Dear Friends,
Welcome to Bible Center! We're glad you've joined us.
Have you seen the 2009 movie, Avatar? Perhaps you are making plans to visit The World of Avatar at Disney's Animal Kingdom this year. If so, you're familiar with the wonder of Pandora, the fictional world where everything receives life from Eywa (the god-like spirit connected to the Tree of Souls).
In reality, an Author of Life does exist! The Lord God formed a man from the dust of the ground and breathed into his nostrils the breath of life, and the man became a living being (Genesis 2:7). All things have been created through Jesus and for Jesus. He is before all things, and in Him all things hold together (Colossians 1:16-17). While fictional gods come and go, the name of Jesus Christ endures forever.
Today, Sanctity of Life Sunday remembers God's gift of life. We'll take a few minutes to pray, silently remember, and thank God for His diverse gift of life. Let's remember the unborn; the miscarried; the aborted; those finding healing and forgiveness from abortion; parents who lost a young child all too soon; those who desire children, but wrestle with infertility; parents who have been abandoned by another and left to raise their children alone; our ethnically diverse neighbors who are marginalized for the color of their skin; the elderly; the disabled; and the families who give so much to care for them.
Even so, come, Lord Jesus! Heal our world, beginning with the Kanawha Valley!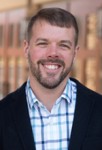 For the City,
Matt Friend • Senior Pastor
@PastorMattBCC
Next Sunday's Message:
God Can Change Me
Psalm 139:19-24
Announcements
Bible Center in 10
Sunday, January 22 • Are you new and interested in learning about Bible Center? Next week, after both services, Pastor Matt Friend will take 10 minutes to share our church vision and mission. Please meet us at the front left section of the Worship Center (the pulpit's right side).
Our Worship Services
Do you enjoy diving deeper into theology? Do you enjoy learning "why" and "how" something works? Please check out BibleCenterChurch.com/worship. In a brief video and downloadable Bible study, Pastor Matt explains the gospel motivations behind our worship services and our goals as a church family. We want to launch into 2017 with open Bibles, open hearts, and open homes for even more of our friends and neighbors.
Exciting News for Fusion Students!
Starting next Sunday, our high school teens will begin serving in our church every 4th and 5th Sunday of the month during the 10:45 service. We'd love to get your student plugged in. Questions? Email Pastor Matt Garrison.
Bible Center Counseling
For over 20 years Bible Center has offered Christian Counseling services to those among us who are going through brokenness in life. Our office ministers to hurting adults, couples, and children daily. The Counseling Ministry staff are professionally licensed and embrace a Christian world view. Services are confidential and trustworthy. For questions, call the church and ask to be connected to the Counseling Office, or email Pastor Bill Tanzey or Sheri Skidmore.
Tuesday Morning Ladies Bible Study
Tuesday, January 24 • 9:30 – 11:00 AM • Rm. 2104 • 7 lessons • Seamless: Understanding the Bible as One Complete Story by Angie Smith.
Food Items Needed For Crossroads
Sign up on BC Central or contact Sheri Skidmore to donate items for the Union Mission Crossroads Dinner & Gospel Service. The dinner will be prepared on Thursday, Jan. 26 solely from the food collected here. All items must be received by the end of Jan. 25. Volunteers are also needed to prepare and to serve.
AWANA
Some of our T&T Clubbers will be participating in Bible Center's in-house Bible Quiz on Feb. 1. The time will be during the regular club hours.
Follow Along During Bible Readings
If you would like to follow the Word while it's being read, note that Pastor Matt is using the NIV translation for this sermon series.
Personalized Offering Envelopes
Personalized, numbered, offering envelopes for 2017 are now available in the Gathering Space behind the fireplace. Pick yours up today. If you have any questions regarding church contributions, email Michael Adkins.
OWLS Chili & Game Night (Adults ages 55+)
Friday, January 27 • 5-8 PM • RIM (Bible Center School) • Join us for the first OWLS event of 2017! We'll have a chili dinner, followed by some bingo games. Confirm your attendance (and opt to bring food) by signing up online or contacting Judy Mercer.
Mystery Clue Game (5th Grade)
Sunday, January 29 • 4-6 PM • Free! • Kids and their friends are invited to participate in the Mystery Clue Game! Teams will be formed and the first team to solve the mystery wins a prize. Food will also be served. It's a great evening of fun, fellowship and food! Email Pastor Richard Thompson if you have questions.
Save the Date: Insomnia (Fusion & Element)
Friday, February 24 • 8 PM-6 AM (Sat.) • Meet at RIM • $40 • You'll definitely want to be a part of this annual student ministry extravaganza! Online registration is open Feb. 1-19 and cost includes food, drinks, and entry to all events.
ManUP! Ministries New Book Study
ManUP! will be starting a new book, I Am Not, But I Know I AM by Louie Giglio, this week. Books may be purchased for $10 ea. and are now available at the Counseling Office (rm. #2109). More information is available on BibleCenterChurch.com/men.
The Bible Center App
Use the Bible Center app to look up or register for an event, submit a prayer request, or let us know you visited. Download it from your usual app store or go to BibleCenterChurch.com/app.
CCRA Basketball
Standings and schedules are listed on ccrawv.org.