Pastor's Letter
Dear Friends,
Welcome to Bible Center! We're happy to have you here.
First, let me invite you back next Sunday for the beginning of our new sermon series, Ouch! Healing from Hard Religion. Have you ever been part of a legalistic system that added rules to God's Word? Has Christianity ever felt more like bad news than good news? Join us for the next four Sundays and discover that healing is within your reach.
A few times per year, our elders encourage me to get away and recharge my batteries. Today is one of those Sundays. However, you'll be blessed to hear one of our Assistant Pastors, Dr. Bill Tanzey, preach from Zephaniah 3:17…
The LORD your God is in your midst, a mighty One who will save; He will rejoice over you with gladness; He will quiet you by His love; He will exult over you with loud singing.
Nearly 10 years have passed since Dr. Tanzey first pointed out these verses to me during a counseling conversation. Perhaps you've had the same experience with him?
Thankfully, the seeds of Zephaniah 3:17 have blossomed into his new book, When God Sings. This is a big moment for Bible Center–the first book published by any of your current pastors! You'll want to pre-order your copy in the Gathering Space today on your way out.
I'm praying you'll uniquely feel God in your midst today. Because of Jesus, He can rejoice over you with gladness and quiet you with His love!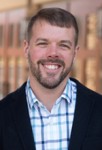 For the City,
Matt Friend • Senior Pastor
@PastorMattBCC
Next Sunday's Message:
Find a Safe Place
Romans 16:17-18
Announcements
Got Questions?
If you're new, have questions, or need help, hosts and hostesses are available. Look for them standing under the (?) sign at the Info Desk. They'll be happy to assist you!
The Bible Center App
Use the Bible Center app to look up or register for an event, submit a prayer request, or let us know you visited. Download it from your usual app store or go to BibleCenterChurch.com/app.
Mystery Clue Game (5th Grade)
Tonight • 4-6 PM • Free • Kids and their friends are invited! Teams will be formed, and the first team to solve the mystery wins a prize. Food will also be served. For questions, email Pastor Richard Thompson.
AWANA
Some of our T&T Clubbers will be participating in Bible Center's in-house Bible Quiz on Feb. 1 during the regular club hours.
Become a School Volunteer
Are you retired and looking for a way to impact children? Bible Center School is looking for volunteers to help students in different ways such as reading, math, mentoring, etc. Set up a schedule that is convenient for you and work with the grade levels with which you're comfortable. Email Principal Josh Bacchus for more information.
Men's Fellowship Breakfast
Tuesday, February 7 • 7:30 AM • Shoney's • Dutch treat • All men of the church are invited!
Tuesday Morning Ladies Bible Study
Tuesdays • 9:30 – 11:00 AM • Rm. 2104 • 6 lessons • Seamless: Understanding the Bible as One Complete Story by Angie Smith • Gain an understanding of the layout and meaning of God's Word! Seamless covers the people, places, and promises of the Bible, tying them together into the greater story of Scripture.
Ladies Low Impact Exercise Class
Mondays & Thursdays • 6-7 PM • Bible Center School 1st Floor • Free • Want to stay active during the winter? This class is good for moving the whole body without all the stress! If you're starting out, dealing with an injury, or just want to stay fit, this class is for you. No registration needed and classes have already started. Bring your own mat. Questions? Call Annabelle Monk at (304) 744-1295.
Pre-Order When God Sings Today!
If you'd like to order Pastor Bill Tanzey's book, When God Sings ($11.99), stop by the table in the Gathering Space, or fill out the Communication Tab and put it in the offering basket or Response Box. Include your name and email and/or phone. Payment is not required until the book arrives (approximately Feb. 14).
Exciting News for Fusion Students!
Our high school teens will begin serving in our church every 4th and 5th Sunday of the month during the 10:45 AM service. We'd love to get your student plugged in. Questions? Email Pastor Matt Garrison.
Parents of Element and Fusion Students…
We want to inform you about an upcoming sermon series we will be teaching our students. On Feb. 1, the Student Ministry will launch a 3-week series called Exposed: Understanding Biblical Sexuality. This series is intended to give students an overview of God's plan for marriage, sex, and dating. Visit BibleCenterChurch.com/parents or email Pastor Matt Garrison or Director Josh Willetts for more information or to discuss any questions/concerns you may have.
Save the Date: Insomnia (Fusion & Element)
Friday, February 24 • 7 PM-6 AM (Sat.) • Meet at the RIM • $40 • You'll definitely want to be a part of this Student Ministry annual extravaganza! Online registration opens Feb. 1-19 and cost includes food, drinks, and entry to all events.
Family Vision Night
Sunday, March 5 • 6-7:15 PM • The Bible refers to the church as a family. Just as families call special meetings to talk about the future, we enjoy FVN every few months. Pastor Matt has dedicated this spring FVN to explaining the recent move to one worship service format and to answer questions about our worship services. Please prepare for this monumental FVN by watching the brief video and downloading the worship Bible study at BibleCenterChurch.com/worship.
2017 Offering Envelopes
Personalized offering envelopes are available in the Gathering Space behind the fireplace.