Pastor's Letter
Dear Friends,
Welcome to Bible Center! I'm thrilled you've joined us today.
Throughout the Bible, God refers to His church as a family. Jesus found us as a ragamuffin group, saved us by His grace, and continues to transform our lives.
Together, we desire to share the gospel, feed the hungry, restore relationships, care for widows, point kids and students to Jesus, and worship God in spirit and in truth. We don't care whether you're a Republican or Democrat, blue or white collar, single or married. God is calling women and men of all ethnicities, cultures, ages, and economic backgrounds to become one family in Jesus.
You'll see the theme of family running throughout today's worship service. In the Call to Worship, Pastor Caleb will remind us that God calls us to a family. We'll pray and sing out as a multi-generational family, all in equal need of God's grace. One of our young moms will be introduced as entering our family membership, followed by an announcement about the next Family Vision Night on March 5th. At the end of the service, we'll enjoy communion like loving families relish a good meal.
How does family transform our thinking about church? It helps us see ourselves as a community of faith instead of a weekly meeting–something we are instead of something we attend.
Let us help you belong here. If you'll fill out a Communication Tab or reach out to a pastor, we'll help you every step of the way!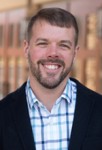 For the City,
Matt Friend • Senior Pastor
@PastorMattBCC
Next Sunday's Message:
See the Big Picture
Romans 16:20a
Announcements
Got Questions?
If you're new, have questions, or need help registering for an event, hosts and hostesses are available. Look for them standing under the (?) sign at the Info Desk. They'll be happy to assist you!
GG2G: Girls That Rock!
Ladies, we have an opportunity to share the love of Jesus in our local hospitals by rocking newborn babies! If you feel led to minister to these little ones, please email Cindy Mulanax.
New Member Applicants
The Board of Elders is pleased to present Courtney Mullet to the church family for membership. As an active member, if you have a word of encouragement for Courtney or the elders, please do so by Feb. 16 when the elders meet again.
Baptismal Class
Monday, February 20 • 6:30 PM • Room 2104 • If you are interested in being baptized, we ask that you attend our Baptismal class. Please come prepared with your salvation testimony written out, and bring a current photo or be prepared to have one taken. Contact Pastor Richard Thompson if you have any questions. Our next baptism service will be Sunday, March 12.
Food Items Needed For Crossroads
Contact Sheri Skidmore to donate items for the Union Mission Crossroads Dinner & Gospel Service. The dinner will be prepared on Thursday, Feb. 23, solely from the food collected here. All items must be received by the end of Feb. 22. Volunteers are also needed to prepare and to serve.
Insomnia (Fusion & Element)
Friday, February 24 • 8 PM-6 AM (Sat.) • Meet at the RIM • $40 • You'll definitely want to be a part of this Student Ministry annual extravaganza! New and exciting activities have been added this year. The last day to register is Feb. 19. The cost includes food, drinks, and entry to all events.
3rd-5th Grade Basketball Coaches
Please collect all uniforms, equipment, etc. and return them to Pastor Richard when your season is over.
Walkers and Runners Are Welcome!
When the entrance gates are unlocked, the church parking lot is open to anyone who would like to walk, run or walk their dog. The lot's perimeter is exactly 0.5 mi. long.
Family Vision Night
Sunday, March 5 • 6:00-7:15 PM • The Bible refers to the church as a family. Just as families call special meetings to talk about the future, we enjoy FVN every few months. Pastor Matt will dedicate this spring FVN to explaining the recent move to one worship service format and to answer questions about our worship services. Please prepare for this monumental FVN by watching the brief video and downloading the worship Bible study at BibleCenterChurch.com/worship.
Our Next Belong: Membership Weekend
Friday night, April 28 & Saturday morning, April 29 • Registration (now open) is required and childcare for children 5th grade and under is provided.
Entertainment Books Are $10 Off
Help support Bible Center School and save money too–buy a Charleston Entertainment Book. With this coupon book, you can get hundreds of discounts to local restaurants and other businesses now until Dec. 31. Books are now on sale for $15 at the Info Desk–get them before they're gone!
The Bible Center App
Use the Bible Center app to look up or register for an event, submit a prayer request, or let us know you visited. Download it from your usual app store or go to BibleCenterChurch.com/app.