Pastor's Letter
Dear Friends,
Welcome to Bible Center! We're glad you joined us.
Today, we finish the four-part series, Ouch! Healing from Hard Religion. Many have shared how this series has given you a greater appetite for grace and hope. This morning, we'll gaze at God's grace, but I'd love to invite you back next Sunday for the first message of HopeFULL.
Most of us desire more hope. Hope impacts our health, work, education, and personal meaning–and it even affects our ability to heal. Some of you have informed me that hopeful patients often have higher levels of dopamine, endorphins and other neurochemicals which promote well-being and energy for living.
If you're a car enthusiast, hope is your emotional engine. It's the gasoline that fuels your life. Emily Dickinson wistfully described it: "Hope is the thing with feathers that perches in the soul and sings the tune without the words and never stops at all." Some of us will never forget the first time we saw Luke Skywalker find A New Hope in Star Wars: Episode IV. Hope is directly related to our sense of possibility. It answers the question, "Why bother?"
Do you ever get discouraged? Could you use a little more hope? If you are reading this and are anything like me, you can probably answer "yes" to both.
Please join me for the next nine weeks as we study key passages that inspire us with gospel hope.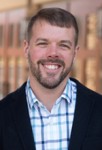 For the City,
Matt Friend • Senior Pastor
@PastorMattBCC
Next Sunday's Message:
God is in the Good News
2 Corinthians 4:1-6
Announcements
Got Questions?
If you're new, have questions, or need help with registration, hosts and hostesses are available. Look for them standing under the (?) sign at the Info Desk. They'll be happy to assist you!
Keep Up With the Latest
If you would like to get weekly news updates and be notified of last-minute schedule changes, or if you have questions about your user account on BC Central, contact Jessica VonCrist.
Nominations
Members of the congregation are invited to submit names for consideration for the positions of Deacons and Elders for the new fiscal year starting July 1, 2017. To nominate a someone, email Jane Jackson, use the Communication Tab, or use the form on the app. The nominating committee is in the process of determining the nominees for next year.
Fitness with Friends (For Women)
Tuesdays & Thursdays • February 28 – April 6 • 6-7 PM • Bible Center School RAM Center • Get fit for spring! This ladies' exercise class is led by Poozie Null and costs $20. Register online or on the app.
Alpine Bible Camp Info Meeting
It's time to begin thinking about summer camp! An informational meeting about camp will be held on Sunday, March 5 at 12:10 PM at BASE Camp. It is important that at least one parent/guardian attend this meeting for their 8- to 11-year-old interested in going to Bible camp. We will go over new changes for registration, transportation, etc. Camp this year will be Monday, July 17 – Friday, July 21.
3rd-5th Grade Basketball Coaches
Please collect all uniforms, equipment, etc., and return them to Pastor Richard when your season is over.
Men's Fellowship Breakfast
Tuesday, March 7 • 7:30 AM • Shoney's • Dutch treat • All men of the church are invited!
The Bible Center App
Use the Bible Center app to look up or register for an event, submit a prayer request, or let us know you visited. Download it from your usual app store or go to BibleCenterChurch.com/app.
Baptism
Our next baptism service will be on Sunday, March 12. Please see the insert for details on baptism and the steps to take to be baptized.
Girlfriends Give 2gether Opportunity
Often, when foster children are placed in new homes, they have little or no personal belongings to take with them. GG2G is teaming up with Children's Home Society of WV on The HOPE Tote Project to provide totes or backpacks filled with PJs and other specific items children need. Details are available on the Bible Center website and flyers are available at the Info Desk.
Get Ready For Spring Training!
If you're interested in playing softball, Bible Center is now enrolling new players for the men's and women's teams. Last season's players are automatically enrolled. Signup sheets are at the Info Desk. Games are played at the UC Softball Field. The cost is $45 for men and $40 for women, and payment will be given to the coach once teams are formed. If you have any questions, please email Dick Riffe, or call (304) 346-0431.
Sparkie Sport Night (K – 2nd Grade)
Friday, March 24 • 5-7 PM • Quantum Sports (58th St. in Kanawha City) • $5 • Mark your calendar for a great night of fun. A permission slip went home with your Sparkie, so be sure to look for it.
Save-the-Date: OWLS Lunch 'n Snack Pack Fill Up
Saturday, March 25 • 10 AM-2 PM • The RIM • The OWLS will be filling several hundred lunch bags again for needy children in the southern counties. Details to come.
Our Next Belong: Membership Weekend
Friday night, April 28 & Saturday morning, April 29 • Registration is required and childcare for children 5th grade and under is provided. Email Jane Jackson if you have questions.