Pastor's Letter
Dear Friends,
Welcome to Bible Center! On behalf of our pastors and staff, we're glad to have you here.
If this is your first time with us, you may be curious about the large Beans & Rice display at the front doors. Last Sunday, we launched a week-long campaign to eat less expensively and save for a special benevolence offering.
Our goal is to help many within our own church family—and others in our city—who are facing financial hardship. Last year, God used you to raise more than enough to help several impacted by the flood, several young families struggling to get back on their feet, and a widow who needed help finding a home after losing hers following her husband's passing. During today's sermon, our Pastor of Care and Discipleship, Chad Cowan, will explain how we can give generously again this year.
Sarah and I will miss you while we are away today! Many thanks to our elders for encouraging us to retreat a few times throughout the year for rest and renewal. We are currently in Charlotte enjoying a conference to strengthen our own souls, along with the entire Bible Center family. I'll share more of what we learned in next Sunday's sermon.
I pray God encourages you this morning as Pastor Chad teaches from Hebrews 4:14-16. How blessed we are to have a great high priest, Jesus Christ, who sympathizes with our weaknesses and gives grace in times of need!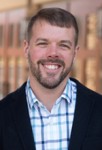 For the City,
Matt Friend • Senior Pastor
@PastorMattBCC
Next Sunday's Message:
The King Came for Me
Matthew 21:1-11
Announcements
Church Business Meeting
Sunday, April 9 • Following each morning service, a brief business meeting for the members of the church will be held.
Questions About the Property Sale?
If you have questions that you would like answered prior to the vote of "Lot P," you may message us on the BCC app or write it on the Communication Tab and drop it in an offering basket or Response Box.  
Men's Fellowship Breakfast
Tuesday, April 4 • 7:30 AM • Shoney's  • Dutch treat • All men are invited!
New Workshop: Your Beautiful Purpose 
April 4 – May 9 • 6:45-8:30 PM • Tuesdays • Rm. 2104 • Susan Beeler's Tuesday evening ladies' Bible study class will continue, discussing a new book titled, Your Beautiful Purpose: Discovering What God Can Do Through You by Susie Larson. This is a 6-week study co-led by Sharon Lunsford.
OWLS Music Through the Ages
Friday, April 7 • 6 PM • The RIM • $5 at the door • Enjoy music from your earlier years! The OWLS will be playing various musical guessing games at the next get-together. Burgers, hot dogs, and root beer floats will be served. You may also opt to bring a side item or dessert. Registration is required. If you have questions or would like to register, contact Judy Mercer.
Sparks Family Picnic (3rd-5th Grade)
Friday, April 21 • 6:30 PM • Coonskin Park, Gorman Shelter • $5 per person • The entire family is invited to this time of fellowship and fun. Food, drinks, and games will be provided. For information, check the church website or the flyer that was sent home with your Sparkie. The last day to register is Wednesday, April 19.
Care Teams Appreciation Breakfast
Saturday, April 22 • 10 AM • Rm. 3105 • If you volunteer on a Care Team, please join us for breakfast. Registration is required. Contact Judy Mercer with any questions.
April-June Special Missions Project
For the next three months, gifts will go towards assisting Bible Center GO Teams. Funds will be used to offset travel expenses. Please mark your payment "Special Missions."
Bike Ride to Columbus, Ohio
Saturday, April 29 • Meet at 7:30 AM, kickstands go up at 8:00 AM • South Charleston Rec Center • The Bible Center Bikers will be riding through the scenic Ohio country-side to Columbus to visit Iron Pony Motorsports and take a side trip to Easton Town Center. This will be a full day of riding, fun and fellowship. For more information, contact Kent Rymer at (304) 444-9910. Rain date: May 6.
Alpine Bible Camp (8-11 years old)
If you are interested in sending your child to Alpine Bible Camp, contact Pastor Thompson. Applications are available online or at North and South Check-In Stations. Camp runs July 17-21. The deadline to register is April 23.
Summer Camp (Current 6th-12th Graders)
June 12-17 • Would you like to go zip-lining? Get blobbed? Make your way through a high ropes course? Do all of that and more at Alpine! Registration is open now. The cost starts at $295, and the deadline to register is April 23. Questions? Contact Tiffany Korth.
Informational Meeting for the Student Ministry GO Team (Students 13+ yrs. old)
Sunday, April 30 • 10:15 AM and 12:00 PM • Worship Center • Would you like to be a part of a GO Team to the CEF Institute? Parents and students should come to the informational meeting. If you are not able to attend, contact Tiffany Korth. The trip will be on June 25-30.
Graduation Sunday
May 21 • Go to the BCC website or app to submit names of those graduating at the high school level or above. Register by May 7. If you have any questions, contact Tiffany Korth.
Teaching Position Open at BCS
Do you understand computers and want to be on a team that honors God? Bible Center School has an opening for a part-time Computer teacher Contact Principal Bacchus or call the school office at (304) 941-1704.