Pastor's Letter
Dear Friends,
Welcome to Bible Center! On behalf of our pastors and staff, we're happy to have you here.
By 6 o'clock this evening, the Worship Center will be transformed into a giant living room. All chairs will be replaced with La-Z-Boy recliners, and each of you will be outfitted with your very own snack table, Snuggie, big screen TV, and remote control!
Actually, only the first sentence of that paragraph is true. Everything else will need to wait until Phase LXXXVII of our building project in 2095.
Just as families call special meetings, we hold a Family Vision Night (FVN) every few months. We also want all who attend to feel like a family sitting in a giant living room. The attire is casual. Mary Ann Nelson will lead a children's choir, Pastor Lee will share encouraging financial news, and several others will share brief stories of where they've seen God at work. Afterwards, everyone is invited to the Gathering Space to celebrate Vicki Hess, who is retiring after serving 34 years in our school and preschool.
The main topic of tonight's FVN is our worship services, where I will point you to helpful resources and will host a brief Q & A at the end.
Who's invited? You… including the children! I believe the kids will enjoy it, but we'll also hand out coloring pages and crayons at the doors. We begin at 6 PM, and will be finished by 7:15 PM to get the kids back home for bed.
Hope to see you tonight!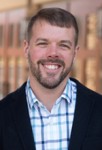 For the City,
Matt Friend • Senior Pastor
@PastorMattBCC
Next Sunday's Message:
God is Alive and Well
Acts 14:1-23
Announcements
Alpine Bible Camp Info Meeting Today
It's time to begin thinking about summer camp! An informational meeting about camp will be held today at 12:10 PM at BASE Camp. It's important that at least one parent/guardian attend this meeting for their 8- to 11-year-old interested in going. We'll go over new changes for registration, transportation, etc. Camp this year will be on July 17-21.
Nominations
Members of the congregation are invited to submit names for consideration for the positions of Deacons and Elders for the new fiscal year starting July 1, 2017. To nominate someone, email Jane Jackson, use the Communication Tab, or use the form on the app. The nominating committee is in the process of determining the nominees for next year.
A Special Treat at the Men's Breakfast
Tuesday, March 7 • 7:30 AM • Shoney's  • Former Bible Center Care Pastor Dave Jones will be speaking at this breakfast gathering. All men of the church are invited! Dutch treat.
Group Leadership Summit 
Saturday, March 18 • 9 AM-1 PM • Rm. 3105 • Are you a group leader here? Do you lead or host an ABF, Community Group, or one of our ManUP! or women's groups–or just curious about it? Then you're invited to a day of training and encouragement! Pastor Matt and Pastor Bill want to equip you to lead your group in care, outreach and discipleship. Guest speaker is Pastor Mike Graham. Sign up online or on the app.
3rd-5th Grade Basketball Coaches
Please collect all uniforms, equipment, etc., and return them to Pastor Richard when your season is over.
Fitness With Friends (For Women)
Tuesdays & Thursdays • Ends April 6 • 6-7 PM • RAM Center • Get fit for spring! This ladies' exercise class is led by Poozie Null and costs $20. Register online or on the app.
Easter Service Times
Our Sunday service times will continue as normal (9 AM & 10:45 AM) for the immediate future; however, on Easter Sunday we are pleased to announce an additional service at 7:30 AM in the Worship Center, identical to the others.
Baptism
Our next baptism service will be on Sunday, March 12. Please see the insert for details on baptism and the steps to take to be baptized.
Don't Forget to Spring Forward
Just a reminder that Daylight Saving Time will begin next Sunday, March 12.
Our Daily Bread Devotionals
Pick up the new copy of Our Daily Bread at the table behind the fireplace.
Get Ready For Spring Training!
If you're interested in playing softball, we are now enrolling new players for the men's and women's teams. Last season's players are automatically enrolled. Signup sheets are at the Info Desk, and details are on the app or the church website. If you have any questions, email Dick Riffe , or call (304) 346-0431.
Sparkie Sport Night (K-2nd Gr.)
Friday, March 24 • 5-7 PM • Quantum Sports (58th St. in Kanawha City) • $5 • Mark your calendar for a great night of fun. Details are on the BCC website and a permission slip also went home with your Sparkie–be sure to look for it.
OWLS Lunch 'n Snack Pack Fill Up
Saturday, March 25 • 10 AM-2 PM • The RIM • Free pizza lunch • Registration required. Contact Judy Mercer if you have any questions.
Save the Date: Hymn Sing
The Hymn Sing that was postponed due to bad weather has been rescheduled to May 21 at 6 PM. Please join us in another night of worship!